By: Rahul Wankhede
Introduction
After a period of inactivity following the Balakot airstrikes carried out by the Indian Air Force, the Jaish-e-Mohammed (JeM) terror group, headquartered in Bahawalpur, seems to have revitalized its tactics to regain prominence in the terrorism landscape of Kashmir. In April 2023, the group claimed responsibility for the Poonch terror attack, where Indian Army soldiers were ambushed by Jaish terrorists. Additionally, the group has issued threats to target mines and industries in the region. Given the group's renewed focus on Kashmir, it becomes crucial to examine its origins and journey up until 2019.
How the group was formed
JeM, meaning the 'Army of Mohammed,' is a relatively new organization founded on December 31, 2000. It is a Sunni Islamic group with its headquarters in Bahawalpur, located in the Pakistani Punjab province. The founder of JeM is Maulana Masood Azhar, who was previously associated with Harkat-ul-Mujahideen and shares ideological alignment with the Deobandi school of thought. Masood Azhar received training at the same religious seminary in Karachi as the Taliban founder Mullah Omar.
After gaining experience in Afghanistan, Masood Azhar established alliances with Harkat affiliates in Chechnya, Central Asia, and Somalia. He also established connections with Osama bin Laden during his fundraising mission in the United Kingdom. Maulana Masood Azhar was arrested by security forces on February 11, 1994, in Anantnag, Jammu and Kashmir, while serving as the General Secretary of the now-defunct Harkat-ul-Mujahideen. The hijacking of Indian Airlines flight IC 814 in December 1999 was orchestrated to secure Masood Azhar's release from prison. His younger brother, Mufti Abdul Rauf, and brother-in-law, Yusuf Azhar, were among the hijackers. Following his release, Azhar travelled to Bahawalpur, Pakistan, and announced the formation of a new outfit called JeM at the Binori mosque in Karachi, which received significant participation from existing terror groups. JeM has been officially banned in Pakistan since 2002.
Objectives of Jaish-e-Mohammed
JeM shares similar objectives with other terrorist organizations operating in the Kashmir region, primarily aiming to secede Kashmir from India and merge it with Pakistan. Once Kashmir is liberated, the group intends to expand its jihad to other parts of India, with the goal of driving out Hindus and non-Muslims from the Indian subcontinent. JeM also seeks to expel United States and Western forces from Afghanistan. Masood Azhar, in 1994 after his arrest in Kashmir, expressed his intention to liberate Kashmir from Indian rule and establish Islamic rule. He also voiced his opposition to Israel and what he perceived as "anti-Muslim" forces worldwide. Masood Azhar, in a speech in Karachi, was reported to have said, "Marry for jihad, give birth for jihad, and earn money only for jihad until the cruelty of America and India ends."
Ideological Foundations
The Binori mosque serves as a significant source of ideological foundations for JeM, adhering to the Deobandi Sunni school of thought. Extremist leaders such as Fazlur Rahman Khalil of HuM and Maulana Azam Tariq, a leader of Siaph-e-Sahiba, are alumni of this mosque. Masood Azhar himself was a student of Maulana Haq Nawaz Jhangvi, the founder of Sipah-e-Sahaba. JeM also had a website that published articles written by Masood Azhar, which often focused on the so-called "Jewish conspiracy to incite America for the invasion of Pakistan and Afghanistan."
Leadership & Organizational Structure
JeM operates through several departments overseen by a 12-member consultative committee called Markaz-e-majilis-e-Shura. The organization consists of departments such as the Military Department, Department of Prisoners, Department of Dawat and Irshad, Martyrs Department, Department of Grievance Redressal, Department of Matrimony, and Department of Broadcasting and Publication. The Military Department further comprises four sub-units: Madrasa Syed Ahmed Shaheed in Balakot, Camp Muzaffarabad, Camp Hajera, and Camp Mansehra. The Balakot Madrasa serves as an advanced training ground for JeM fighters and hosts annual conferences. Family members of Masood Azhar actively participate in the functioning of JeM. His brother, Abdul Rauf Asghar, holds a senior leadership position within JeM and serves as its intelligence coordinator. He was involved in the hijacking of Indian Airlines flight IC 814 and directed the terrorists during the 2016 Pathankot attack through telephone communication. Abdul Rauf Asghar has been designated as a "global terrorist" by the US Treasury Department.
Areas of Operations & Strategy
JeM primarily focuses on carrying out attacks within India. They have conducted suicide bombings, targeted state authorities, army bases, camps, convoys, and other significant establishments. Their weapons of choice include machine guns, assault rifles, mortars, IEDs, and rocket-propelled grenades. JeM has also engaged in activities like abductions, hijackings, and targeted bombings. The group exhibits sophisticated communication methods, meticulous attack planning, and effective utilization of local human intelligence, making them deadlier than other militant groups in Kashmir. Simultaneously planning multiple high-profile attacks has become a recent trend for JeM, as seen after the CRPF convoy attack, where a suspect from Bathinda was arrested in a car bomb blast case, reportedly intended to replicate the Pulwama attack.
Outside of India, JeM carried out an attack on the Indian Mission in Mazar-e-Sharif, Afghanistan, in 2016. The group has operational ties with other militant organizations like HuM, Hizbul Mujahideen, Lashkar-e-Jhangvi, and Lashkar-e-Taiba, conducting joint operations in Afghanistan and Kashmir. JeM has engaged in suicide missions targeting Pakistani officials in cities such as Islamabad, Karachi, Murree, Taxila, and Bahawalpur.
Capabilities (military and finance)
JeM receives funding primarily through charitable front trusts like Al-Rasheed and Al-Akhtar, which operate as social welfare organizations but are involved in raising funds for various terror groups. The group has also allegedly received financial support from Al Qaeda. Donations are raised through propaganda, distribution of pamphlets, posters, and write-ups in religious and political magazines. The JeM has reportedly invested funds in commodity markets, real estate, and the production of commodity goods. Pakistan seized JeM's bank accounts in the country, but the group had already withdrawn its funds. JeM has been listed as a terrorist organization by the US Treasury Department's Office of Foreign Assets Control (OFAC).
Support Bases
JeM witnessed rapid advancement after its establishment in 2000, and its launch in Karachi attracted around 10,000 attendees. The group has bases in various locations, ranging from Pakistan-occupied Kashmir to Doda in South Kashmir. JeM benefits from ground support and sheltering provided by the Pakistani ISI. A significant portion of JeM's membership is from Punjab in Pakistan, particularly from Multan, Bahawalpur, and Rahim Khan districts. The shared ethnicity with the Pakistani military corps (Punjabis) was expected to align JeM with the military's strategic goals. JeM also has members from Afghanistan and Arab countries. Ahmed Omar Sheikh, convicted of murdering American journalist Daniel Pearl, has close associations with JeM leaders. The group maintains connections with its ancestor organization, Harkat-ul-Mujahideen, as well as operational ties with Lashkar-e-Taiba. JeM is part of the ISI-sponsored United Jihad Council, an umbrella organization of militant groups operating in Kashmir.
Current Status, Emerging Trends, Scope for Growth
While senior leader Ghazi Baba was killed in an operation by the Indian Army in August 2003, JeM still poses an active threat due to its global networks. The earthquake of 2005 destroyed many of its training camps, but the group quickly recovered. JeM is now considered one of the deadliest terrorist groups operating in Kashmir, with a broader agenda of Pan-Islamism and anti-Americanism due to its international connections. The Pakistani government's detention and subsequent release of Masood Azhar on multiple occasions, often under external pressure, represent a futile exercise in showcasing justice. JeM exemplifies the complex network of cross-border terrorism faced by India and indicates the trend of decentralization in the new era of international terrorism, where self-inspired lateral networks are proving to be more dangerous than the original group itself.
The February 2019 Balakot strike by the Indian Air Force is said to have done a significant damage to JeM, as the chosen target area was sealed off for almost a month by Pakistan and access to outside people was cut off. Since then, JeM has not been able to carry out any kinds of anti-India activity. This is not to say that all future attacks have been prevented or the group is now defunct. This period is being used as a breathing time by the outfit to regroup and plan future attacks, obvious in which, the help of Pakistani deep state will be instrumental. A tinge of this was felt in 2022 when a Jaish terrorist recruited from Pulwama, came to Nagpur for conducting a reconnaissance of the RSS Headquarters and other prospective targets. He was subsequently arrested and is currently lodged in a jail.
A change of tactic that has been adopted by Jaish is to create affiliate groups and operate through them. One such group goes around by the name of PAFF – People's Anti-Fascist Front. The wording of this name is different and 'secular' from the religious toning of the previous name of 'Jaish-e-Mohammed'. The name also gives out a false impression that its target is 'fascist forces within India'. This will be later on used to selectively portray the Indian state as a 'fascist force'. This change of names and tactics is due to severe international pressure on Pakistan to act against terror groups. While Jaish is located inside Pakistan, PAFF claims to have originated in Kashmir itself – another change of tactic to give legitimacy to their cause. A third visible change of tactic is moving away from spectacular and high-value attacks to ambushes and localized attacks with an added aspect of marketing and publicity.
While the 2001 Parliament attack and the 2019 Pulwama attack were quite big in terms of the 'target value' and the location, the attack in Poonch was a commando style operation – carried out by a small team of terrorists who came in to attack, carried out the killings and fled the spot. They did not come there to wait and hold ground and to 'die like a shaheed'. The Poonch attack was very well planned and coordinated by them, obviously not without local support. The target selection and the location of attack was also selected in way that would benefit the terrorists. As a result, the army vehicle was completely destroyed in the attack, and all soldiers occupying the army truck died on the spot, except one who is battling for his life in a hospital. The terrorists also recorded some clips of the attack as was visible from some of the clips shared by PAFF online, with complementary propaganda of more attacks to be done, just a few days after the attack. This is a strategy used to earn media coverage and signal to the government that 'we are still capable of hurting you'.
It now remains for the security agencies to be on their high alert and work towards preventing further attacks, a long-term strategy for which would be to try for complete elimination of this problem from its very roots, that includes conducting overt and covert operations against all the terror groups, especially in areas where they are mainly located (outside and inside the Indian borders). This demands policy and perspective changes at the highest levels of national security management and decision making that needs to evolve as per the dynamic contemporary security scenarios.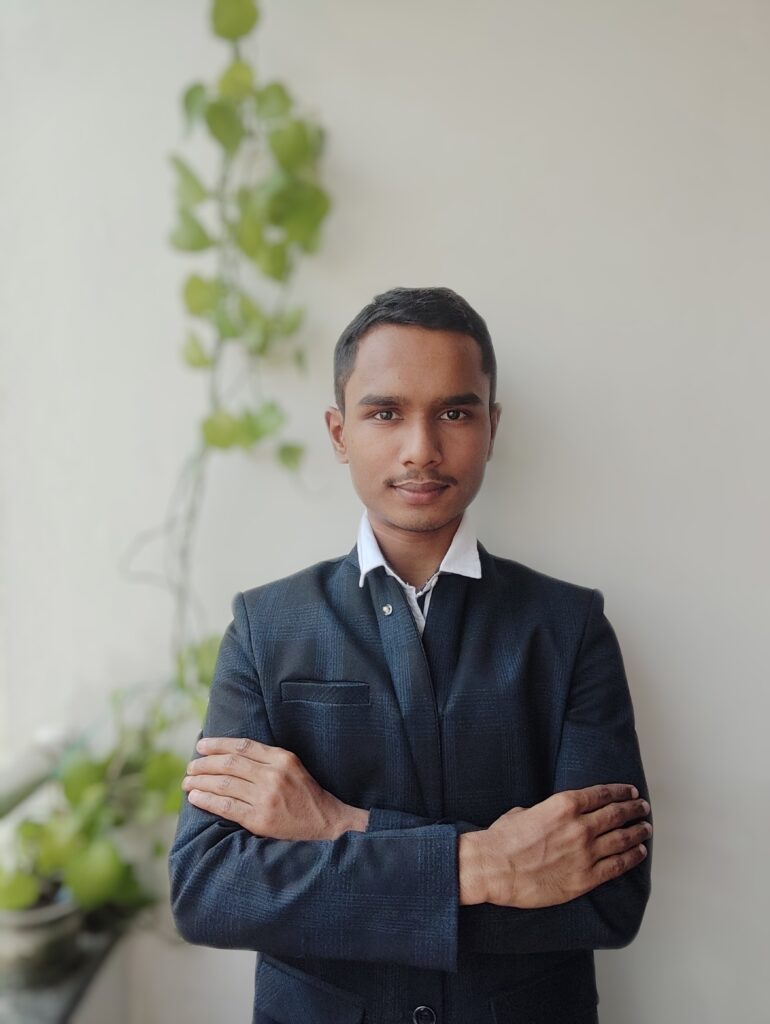 About the Author
Rahul Wankhede is a post graduate in Defence and Strategic Studies with a gold medal. Rahul has worked with think tanks and NGOs in the domains of research, analysis and mentoring and is a former Assistant Professor in the Department of Defence and Strategic Studies, Savitribai Phule Pune University, Pune, India. Currently he is doing PhD from JNU Special Centre for National Security Studies. The views expressed are personal.