By: Rahul Wankhede
Introduction
The domain of long-range artillery and missile systems is rapidly evolving in this decade of the 21st century. The wars in Ukraine and Armenia-Azerbaijan have seen a good amount of use of deadly missiles and precision guided munitions that can strike with pinpoint accuracy. The new development in this domain has mainly happened in the fields of navigation, warheads and propulsion systems. What's more interesting is that developing countries like India are leading ahead of other nations in missile technology. This article takes an overview of the major developments in this domain of warfare, globally. As these missiles get more frequently used, the military-industrial complex is having a good time due to all time high profits. But this is dangerous for a peaceful world due to increased violence and regional conflicts.
India
The joint venture mode of production seems to have worked out very well for India. It is one of the hallmarks of the long partnership with Russia. The Brahmos missile (2650 kgs, 290+kms range) which is the world's fastest supersonic cruise missile as on date, is a product of this joint venture. It has become more potent now with extended range versions of 450km and 600 kms which have been tested successfully. The manufacturers now want to increase the missile's range up-to 1500 kms, with reduced weight and increased warheads. Plans are on to export some versions of the Brahmos to Southeast Asian countries. The joint venture also aims to achieve exports worth five billion dollars in the supersonic cruise missile market. A deal has already been signed with the Philippines earlier this year regarding the same, while negotiations are on with other nations in the region.
This will definitely alter the balance of power in the region vis a vis China. But the export order will also need a confirmation from Russia since it is a joint venture. India's careful position on Ukraine can be linked to this export issue, since it is in India's interest to not to anger the Russians. India has recently also successfully test fired the Agni Prime missile and the submarine launched K15 missile. Foreign vendors like Dassault aviation have also shown interest in India made technology to manufacture missiles. These will be mostly exported to the western countries thus bringing India at par with the developed countries. India is expected to increase investments in the R&D side to produce better weapons. The new missiles will also have to be integrated on major platforms like fighter jets, ships and trucks.
USA
The U.S. Marine Corps has completed live-fire tests of a medium-range air defense prototype that uses Israeli-made Iron Dome Tamir missiles. USA is planning to induct this system soon. The Tamir missile was able to shoot down a variety of targets in the air when launched from the Corps' Medium-Range Intercept Capability system. The missiles were also tested in a rapid-fire mode. The MRIC destroyed multiple simulated cruise missiles approaching simultaneously at different angles and speeds. The Marines currently use the Raytheon-made Stinger missile system which can intercept threats at a range of a few miles while the Tamir missiles can intercept targets up to 70 kilometres. These are produced by Raytheon, an American defence MNC. The US Marines since long had desired to have an interceptor system of their own, to fill the service's gaps in medium-range air defense to gain the ability to repel aerial threats at a longer range.
North Korea
North Korea has continued its saga of test firing ballistic missiles. Japan's Defense Ministry said – it was North Korea's 22nd missile launch this year. The missiles came from the Pyongyang area towards the country's east coast, and landed in the Sea of Japan, according to South Korean and Japanese officials. The missiles flew at a height of 50km (30 miles) for 400kms (250 miles) before landing in the Sea of Japan, in areas outside of Japan's exclusive economic zone. North Korea has conducted a record number of weapons tests this year and analysts see the increased pace of testing as an effort to build its ballistic weapons capacity, as well as to take advantage of a world distracted by the Ukraine conflict and other crises. Nuclear tests and ballistic missile launch by North Korea have long been banned by the United Nations Security Council, but it continues testing, to show the world that it still has some good deterrence against the USA.
Europe
Lithuania has been looking to purchase missile defence systems for its short-range air defence system RBS 70. They are buying Bolide and Mk2 missiles from SAAB, a Swedish firm.
In western Europe, the French navy has bought anti-ship missiles, a new variant named Exocet MM 40 Block 3C from MBDA. The total order of 55 missiles, out of which 10 have been delivered. 44 missile upgrade kits are also on order for the MM40 Block 3 version – to convert them into 3C version, if needed. It has a new digital radio frequency seeker, made by Thales. This seeker observes smaller differences in velocity, much better than traditional technology, thus reducing signal interference. The missile also has an extended range of 200 kms and a GPS navigation to attack coastal targets. The new missile is immune to jamming and can identify a target within a group of targets. New IR seekers equipped missiles like the LRASM by Lockheed Martin also possess the capability to strike a designated target in a particular area. The Indian BrahMos also has similar features at a much lower cost, per unit.
In eastern Europe, Ukraine was observed using the Swedish RBS-17 coastal defense missile system for land attacks by the Ukrainian Army. The RBS-17, sometimes referred to as 'Robot 17' and 'Hellfire Shore Defense System' (HSDS) uses a derivative of the U.S. 114C Hellfire anti-tank missile and was sent to Ukraine by Sweden in an aid package. It is primarily designed for coastal defense role — defending against amphibious landings and shallow water threats — but Ukrainian forces used it well against the land targets. The RBS-17 is man-portable and requires minimal set-up. It has a tripod-like ground firing and targeting system and a compact launcher. It is a laser-guided missile system designed for precision with laser designators and optical scopes to spot and lase the target at which the missile is being fired. It has a 20-pound (9 kg) warhead and can strike a target at a range of around five miles (8 km).
Ukraine is also seen using the U.S.-made M142 High Mobility Artillery Rocket Systems, better known as HIMARS which is a lightweight long range artillery mobile launcher that is mounted on military vehicles.
Russia
Russia's military has been seen using the newest Rubezh-M mobile coastal defense missile (MCDM) system during the special military operation in Ukraine, launching the weapon's missiles from Crimea. The Rubezh-ME lies on a 6×6 all-terrain truck, which carries a four-cell launch unit for Kh-35UE anti-ship missiles, a beyond-the-horizon radar detecting surface target, and a fire-control system. The system is relatively compact and requires no external target designation system to open fire. The Russians have also employed high intensity warheads on their missiles for area damage.
Japan
Japan has only about 60% of missile stockpiles deemed sufficient to intercept enemies' ballistic missiles, the Defense Ministry has said, in a call for urgent replenishment amid military threats from North Korea and China. China is also believed to have about 1,900 medium-range ballistic missiles and 300 medium-range cruise missiles capable of reaching Japan, according to a U.S. Defense Department analysis. The Japanese are also concerned about the soaring costs for anti-ballistic missiles per unit due to cutting-edge technologies used for them as a cause of the insufficient stockpiles.
Australia
Lockheed Martin is investing $74 million in Australia on a project to detect incoming missile threats. The Australian 'national integrated air and missile defence (IAMD) ecosystem' will be buying missiles developed in this project. It is a $2.7 billion project to revolutionise the RAAF's ability to monitor missile threats. Lockheed is competing against rival Northrop Grumman for this project. The prime's new investment would focus on two primary areas — a national IAMD centre serving as a physical hub, and an R&D pipeline to facilitate sovereign innovation through small and medium-sized enterprises, and science, technology, engineering and mathematics activities. This would include supporting real-time feedback from war fighters, allowing Australian industry to develop solutions in response to changing requirements.
Conclusion
The world is again seeing a covert arms race in the domain of missiles and long-range artillery. Countries are developing more lethal weapons, and exporting the same to others in the region. Since such sales do not get banned under any non-proliferation regime, their spread cannot be stopped easily. These weapons will definitely increase the security dilemma of the nations which do not possess them.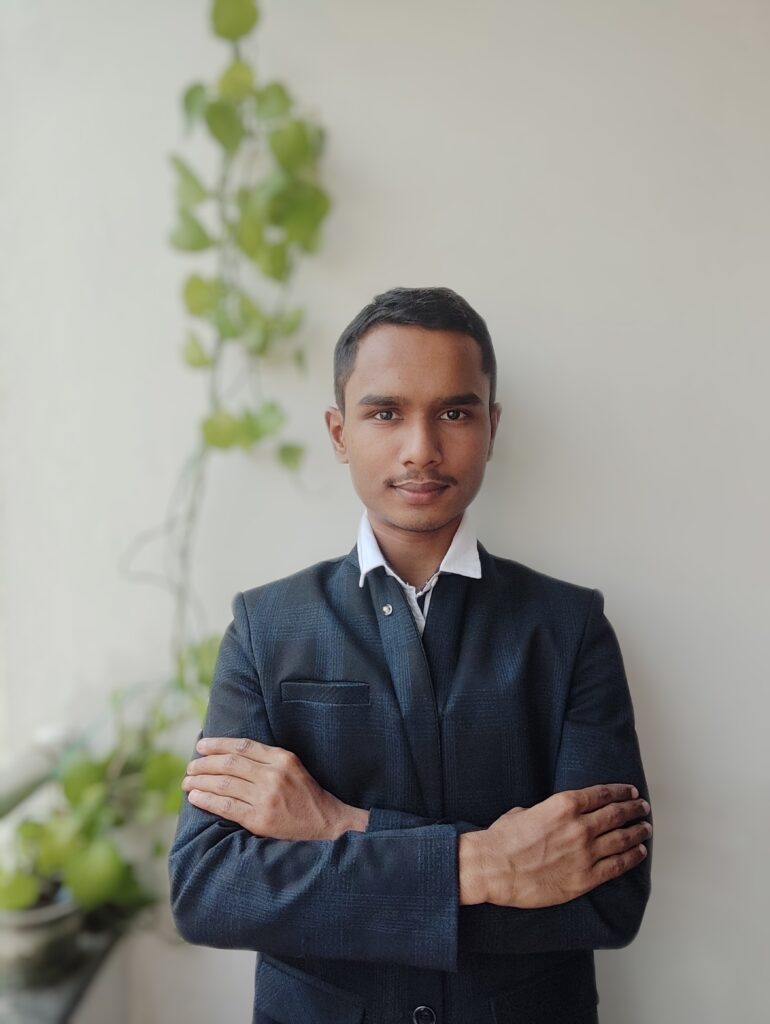 About the Author
Rahul Wankhede is a post graduate in Defence and Strategic Studies with a gold medal. Rahul has worked with think tanks and NGOs in the domains of research, analysis and mentoring and is currently Assistant Professor in the Department of Defence and Strategic Studies, Savitribai Phule Pune University, Pune, India. The views expressed are personal.