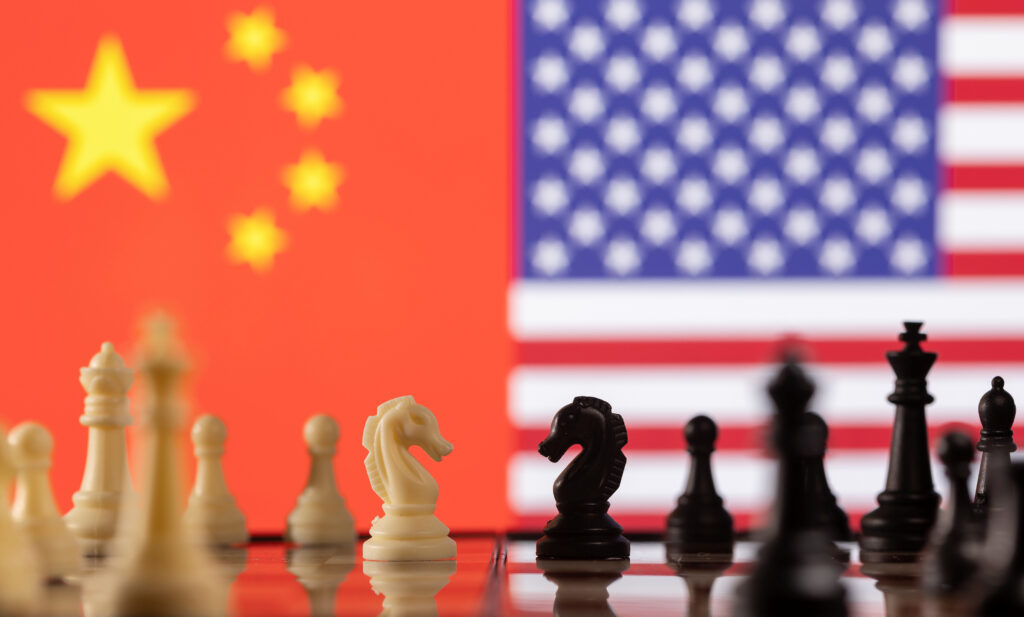 Abstract
In the 21st century changing global scenario China has asserted its influence in the Pacific Island Nations which is primarily motivated by certain geopolitical calculations. However, such geopolitical calculations are not merely characterized by China's response towards thwarting the presence of United States over these island nation states but China in general has attempted to engage these countries on the basis of its own terms and mutual benefits. China adopted multidimensional approaches towards these PICs by expanding its economic and political outreach in the region. Through these approaches China has developed strategic partnerships with PICs which has assisted its rise at global levels. Therefore, this article attempts to unveil the rationale behind China's strategy in the region and also looks into the US responses as well which has created an emerging space for great power competition between the two powers.
Keywords
Economic assistance, Diplomacy, Regional Order, US-China rivalry, Geopolitics.
Introduction
Today International world order is completely shaped by the economic, military and strategic relevance of the countries in any particular region of the world. Such is the case of Pacific Islands which has witnessed attention of the major powers of the world like: Australia, China and United States. The beginning of the renewed attention could be observed in the recent security pact signed between Soloman Islands and China in April 2022. Similarly, Australia and New Zealand assisted these islands with financial back support under Regional Assistance Mission to Solomon Islands 2003. Recently, Chinese Foreign Minister Wang Yi visited eight South Pacific countries- the Soloman Islands, Kiribati, Samoa, Vanuatu, Timor Leste and Papua New Guinea from 26 May to 4 June 2022. Assessing the Chinese stance in various domains, it could be observed that China is attempting to deepen its ties with these countries. However, there are high level of risks which are
associated with such strategic partnerships which could be detrimental for these PICs in the long term.
China's Growing Footprint in Pacific Islands
In the recent years, China has extended its diplomatic, economic as well as military activities in the Pacific Islands. Assessing the Chinese approach towards PICs under Xi regime, Xi by visiting Fiji in November 2014 levelled up their partnership from cooperative partnership to strategic partnership. At the multilateral forum as well, especially in United Nations China has always desired of seeking support from these PICs regarding One China policy, Xinjiang and human rights issues. In addition, During Wang's recent visit to these countries, many countries of this region demonstrated their support for China's 'One China Policy'.With regards to diplomatic recognition of China, recently Kiribati recognized China and opened its embassy in 2019. [[i]] Similarly, China was also successful in gaining its diplomatic recognition from Soloman Islands in 2019 which was once considered to be the closest ally of Taiwan.
China is one of the largest trading partners excluding Australia and New Zealand with PICs. In 2017, China's trade with these countries was US $ 8.2 billion surpassing Australia's US$ 5 billion and United States US$ 1.6 billion. China has also increased its FDI in PIC's amounting to US$ 2.8 billion in 2016 which has surpassed United States FDI of approx. US$ 2.4 billion. However, it is still behind Australia's FDI of approx. US$ 12.7 billion in 2016.
According to the Lowy Institute's assistance reports, between 2006-2017, China extended its aid support of approx. US$ 1.5 billion to the countries of Pacific Island region. Even during 2011-17, China contributed to 8% of the total foreign aid which accelerated its position to be the third largest foreign donor in the region after Australia and New Zealand respectively. It is worth noting that China has also signed Belt and Road initiative MOUs with 10 PICs- Cook Islands, Fiji, Kiribati, Federal states of Micronesia, Niue, Papua New Guinea, Samoa, Soloman Islands, Tonga and Vanuatu.
Various other initiatives taken by China to engage with PICs include: the recent visit of Wang Yi welcomed the establishment of China- Pacific Island Countries Demonstration Centre for Agricultural Cooperation, Disaster Preparedness and Mitigation Cooperation Centre and the Juncao Technology Demonstration Centre. In addition, with regards to military activities, in 2016 Papua New Guinea established its defence attaché office in Beijing to coordinate military activities between the two states. Military assistance from China has relatively increased in the region. For instance: Papua New Guinea's defence forces were assisted with 62 military vehicles from China in 2017. Similarly, the PLAN Peace Ark hospital ship provided medical aid to Papua New Guinea, Fiji, Tonga and Vanuatu in 2014 and 2018 respectively.
Assessing the aforementioned factual data, it could be noted that by increasing its diplomatic and economic outreach to these PICs China has exerted its soft power balancing against established regional powers. Thus, China aims at positioning itself as a responsible Asian actor and aims to create a China led regional security architecture thwarting United States dominance over the region.
China's Moves: Acceleration in the U.S.- China Strategic Competition
In recent times, with China's aggressive moves over different parts of the world and China's unprecedented moves to establish a security architecture in the Pacific Islands has triggered Washington and Canberra about China's potential role in increasing its foothold over this region. Recently, in order to limit Chinese influence over this region, on July 12 2022, U.S. Vice president Kamala Harris in her virtual address to PICs leaders meeting in Fiji, announced various American commitments which includes: setting up new U.S. embassies in Kiribati and Tonga, appointment of a U.S. envoy to the Pics, return of the U.S. Peace Corps volunteers to Fiji, Tonga, Samoa and Vanuatu. U.S. and its allies have pledged to strengthen their new coordination mechanism called to be as Partners in the Blue Pacific to support Pacific islands and to bolster regionalism in the region.
In addition, the QUAD grouping too released a joint statement after the May 2022 Tokyo summit pledging to strengthen their cooperation with Pacific Island Countries in order to boost their economic well-being, improve their health infrastructure, strengthen their environmental resilience, protect their maritime security and sustain their fisheries. The Quad agreed to provide sustainable infrastructure, enhance educational opportunities, and mitigate and adapt to climate change, which poses particular challenges to the Pacific Island Countries.
As China plays a long game, its initiatives in the region might have been influenced by a sense of insecurity caused by American moves on Indo Pacific like: Institutionalization of QUAD, formation of AUKUS, Washington's staunch support to Taiwan under hovering war clouds. Geographically, Pacific islands are located between the U.S. mainland and East Asia and this region in present times may prove to be of strategic importance in the event of any sort of future war between U.S. and China in East Asia, let's say Taiwan. In such grave circumstances, Chinese military encroachments in these countries especially Soloman Islands and Kiribati might adversely affect the security environment of Australia and potentially U.S. which further explains the reason behind safety moves being adopted by both Washington and Canberra in the region.
Pacific Island Nations: Role of a Balancer between U.S and China
The Pacific Island nations do not intend on being caught up between the great power rivalries especially U.S. and China which are attempting to exert their influence over the region in the recent times. This was clearly observed in the Fiji's PM Bainimarama's statement: "Geopolitical point-scoring means less than little to anyone whose community is slipping beneath the rising seas, whose job is being lost to the pandemic, or whose family is impacted by the rapid rise in the price of commodities", reiterating that their primary concern is climate change, rather than geopolitics". China's recent initiatives and West renewed interest in the region has provided these island countries with an opportunity to extract gains from both the great powers in order to fulfil their own gains and thus maintain a balance of power of the region.
Conclusion
Thus, looking into the current scenario of the region and assessing Chinese moves it could be noted that there is a higher probability that China through its economic diplomacy might be trying to undermine the government institutions of these island nations supporting corruption particularly in Melanesia in order to maintain its leverage over the domestic political as well economic policies of these PICs. Such strategic moves by China needs to be checked simultaneously by the western nations as it is to be clearly understood that China will definitely revamp its economic, military, diplomatic efforts in this region to promote a favourable deal for these island nations. Henceforth, West needs to be more proactive in its stance in tackling various strategic issues of the region and need to diversify its options for these island nations apart from providing only economic and military assistance to the region
---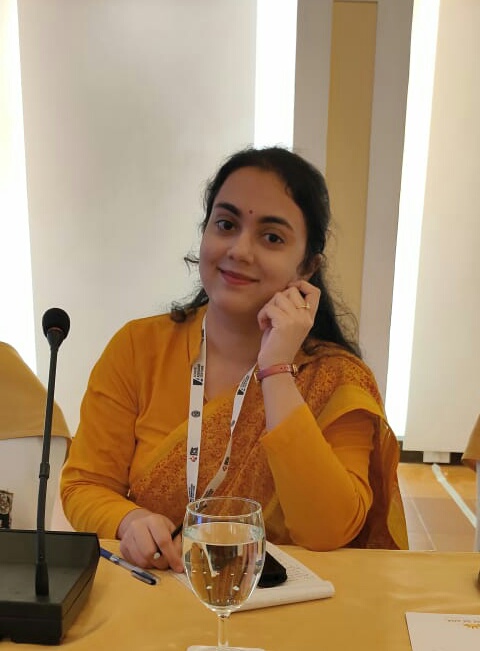 About the Author
Parul Trivedi is a Post Graduate from School of International and Area Studies, Goa University. She is currently working as a Research Intern at the Institute of Chinese Studies, New Delhi. She has completed her Bachelors Honors in the field of Political Science with a minor in English Literature from the Institute for Excellence in Higher Education, Barkatullah University, Bhopal, Madhya Pradesh, India. She tweets at @ParulTr91388228. The views expressed are personal.
---