By: Abhyuday Saraswat
Since the beginning of the Russia-Ukraine War, or so-called Russia's Special Military Operation over Ukraine, several economic activities have taken a hit. Energy and oil prices have gone up significantly, with no indication that the war will soon end. To hold up and counter the Russian economy and stop the funding of Russian war, its oil exports were targeted by the US and its allies in the G7 by sanctioning and capping them to a limit. The United States allies decided to increase their sanctions against Russia's oil industry by capping the sales price of premium Russian petroleum products like diesel at $100 per barrel and limiting the price of low-value ones like fuel oil at $45 per barrel. The accord will prevent Western companies as well as global players from handling seaborne cargoes of Russian oil products unless they are sold below the predetermined pricing, similar to the $60 per barrel price ceiling on Russian crude that the West imposed last year. In addition to lowering the Kremlin's income in reaction to its invasion of Ukraine, the sanctions seek to maintain Russian oil availability on international markets to maintain stable pricing. Due to a global shortage of spare crude volumes, the prohibition resulted in an oil shortage. Due to the supply-demand shortage, there was a great surge in the price of energy.
Alternatives
Russian Alternatives
In order to increase state revenue by seizing a larger proportion of crude sales that frequently exceed the G7-imposed price cap on the nation's exports, Russia is revamping how oil businesses are taxed. Russia was able to divert crude oil exports from Europe to substitute markets like India, China, and Turkey; however, the export earnings were severely restricted by the sizeable discounts that Russian exporters were forced to accept in market segments where the impending EU embargo reduced demand, such as exports from Baltic Sea ports. This dynamic only grew more pronounced after the embargo and price cap went into effect.
Alternatives for EU
According to the IEA, the EU will need to replace an additional 1.4 million barrels of Russian crude as a result of the impending ban, with 300,000 bpd possibly coming from the US and 400,000 bpd from Kazakhstan. Johan Sverdrup, the biggest oilfield in Norway, which produces medium-heavy crude akin to Urals crude in Russia, also intends to increase output in the fourth quarter, maybe by 220,000 bpd. According to the IEA, imports from other regions, including the Middle East and Latin America, would be required to completely satisfy EU demand. Some Oil was still flowing into landlocked countries from Russia via the Nord stream Pipeline until the first ever Eco Terrorism took place and cut off the supply entirely.
Indian Waiver
Despite all these restrictions, Russia has been able to maintain its oil trade relations with India, one of the largest markets for petroleum products in Asia. One of the primary reasons behind the continued oil trade between Russia and India is their long-term strategic partnership, which has been strengthened in recent years. In 2019, both countries signed several agreements to extend their cooperation in different fields, including energy, trade, and Defense. As part of these agreements, India has offered to invest in several major Russian energy projects, which will help to strengthen their economic ties further.
Another crucial factor contributing to the sustained oil trade between the two countries is that India has been one of the countries that have been granted a waiver from U.S. sanctions against Russia. Under these waivers, India has been able to purchase oil from Russia and pay for it in Rupees, avoiding the use of U.S. dollars, which is a significant restriction imposed by the sanctions. Additionally, India has also been able to diversify its oil suppliers, reducing its dependence on Middle Eastern countries, which are often volatile and prone to geopolitical instability.
But this one waiver can be the chip for future diplomacy and trades where other states, non-state players as well as Indian companies ditch Dollar for future trades and bypassing the threat of US sanctions and opt Indian Rupee which is a significant step. Currently 18 nations together with others, these nations include the UK, Singapore, and New Zealand.
China's Opening
Since Ukraine, Russia has considerably increased oil deliveries to China, hitting a record high of 2.01 million b/d, and backed the Chinese economy as both being communist and being targeted by the US constantly. At the end of 2019, Russia began supplying gas to China via the Power of Siberia pipeline. Supply has increased from 4.1 billion cubic metres in 2020 to 10 billion cubic metres in 2021 and 15.4 billion cubic metres in 2022. Flows are scheduled to reach 22 billion cubic metres in 2023 and reach their planned capacity of 38 billion cubic metres per year in 2027.
The significance of the Russian-Chinese oil relationship could have far-reaching implications for the global oil market with Xi's recent 3-day visit to Moscow and Putin and Xi calling each other "Best Friends." Xi arrived in Russia after China achieved a stunning diplomatic win in the Middle East, a region historically controlled by the United States, by mediating a deal between Saudi Arabia and Iran to re-establish diplomatic ties for the first time in seven years.
Russia and China are two of the largest consumers of oil in the world, with increasing energy demands. As a result, the close partnership between these two countries has the potential to significantly affect oil prices, by creating a new dynamic in global supply and demand. Furthermore, as China continues to develop increasingly sophisticated energy technologies, they may begin to compete with traditional western energy sources, potentially leading to a realignment of global energy trade.
With US and European Union sanctions cutting off Russia's access to Western energy markets and advanced US and European technology, Beijing has offered Moscow an economic lifeline by purchasing its oil and gas and selling semiconductors and other "dual use" items required to keep the Kremlin's war machine running.
Takeaway
Russia being important trading partner for both India and China and with the recent remarks at the Raisina Dialogue, Russian Foreign Minister Sergey Lavrov stated that Moscow wants both India and China to be "friends," and offered to help both sides converge because they may "not feel comfortable" engaging one-on-one. Along with Chinese Premier's visit to Russia is seen as a huge boost for Putin. As a symbolic show of support after the International Criminal Court issued an arrest warrant for Russia's president, Xi Jinping has invited Vladimir Putin to visit China this year.
In conclusion, Russian oil diplomacy and discounting oil is crucial for its relations with India and China. Despite the Western sanctions, Russia has managed to deepen its energy ties with these two countries, and energy cooperation has become a critical aspect of their strategic partnership. While their shared economic interests have driven their energy diplomacy. As such, energy diplomacy will remain a vital tool for Russia and China to challenge the Western dominance in the global energy markets.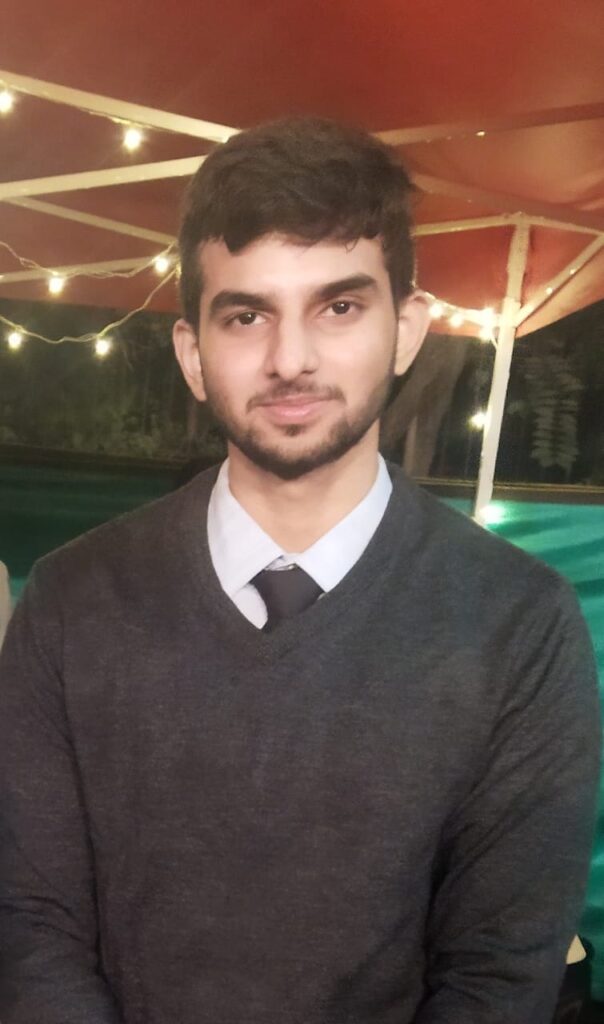 About the Author
Abhyuday Saraswat is young Defense Research intern at The Kootneeti. He has authored other articles and pieces on India's International and Defense relations. He is pursuing Master in Defense and Strategic Studies from Bareilly College, M.J.P. Rohilkhand University, Bareilly. Beforehand, he attained a Bachelor of Science degree in Military Science from Bareilly College. His fields of interests include Defense Affairs, International Relations and Geopolitics. His writings have appeared at The Kootneeti. The views expressed are personal.