By: Lt Col JS Sodhi (Retd)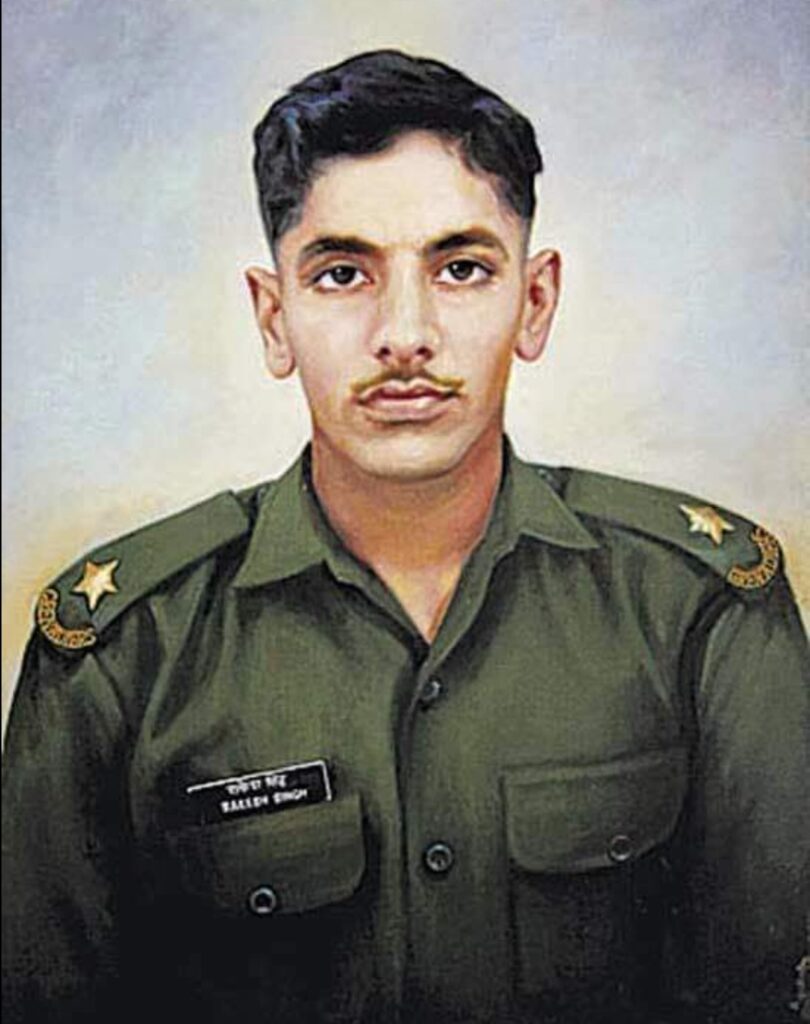 Gloria Macapagal Arroyo's quote "The military is faithful to the constitution. They will come in only to protect the people from the enemies of the state" resonated in every action of Second Lieutenant (2/Lt) Rakesh Singh, Ashoka Chakra of the Indian Army.
Whenever 2/Lt Rakesh Singh would go on vacations to his grandfather's house, he would see his grandfather and father's photograph in full army uniform hanging in the living room of the ancestral palatial bungalow in Hisar.
Rakesh Singh or Rocky as he was affectionately called by father, was born on September 18, 1970 in Chandigarh, had decided very early in his life that he had to become the third generation Indian Army Officer in his family and carry on the rich legacy of his distinguished family. His grandfather Honorary Captain Rattan Singh, participated in some of the fiercest battles in Burma during World War II, and his father Col Raj Singh, an Artillery Officer, fought in the 1965 and 1971 Wars with Pakistan.
Being an Army Officer's son, Rocky studied in various schools across the country and with each beautiful Army Cantonment that he stayed in, his resolve to join the coveted Indian Army became deeper and deeper.
As is famously said that "The world steps aside for the man who knows where he is walking", there was nothing stopping Rocky from donning the pious Army Officer's uniform and the tall and handsome Rakesh Singh cleared the world's eighth toughest competitive exam and joined the prestigious National Defence Academy (NDA), Khadakwasla in his very first attempt, just after passing Class XIth exams. His parting words to his parents before he caught the train to Pune to report to NDA were "I will make you proud one day".
The time in NDA saw Rakesh excelling in Basketball and Volleyball. He was always in the first string of Bravo Squadron basketball and volleyball teams. The soft spoken and well-mannered Rakesh made very good friends during his stay in NDA.
On December 01, 1990, Rakesh passed out of NDA with the 79 NDA Course. His father that time a serving Army Officer, and his mother attended the grand Passing Out Parade (POP) in NDA. Rakesh was in the haloed Nishan Toli (Colours Party), which carries the revered Presidential Colours awarded to NDA by His Excellency, The President of India. Colour Sergeant Major (CSM) Rakesh Singh proudly escorted the Presidential Colours, an honour bestowed only on the three best cadets in Drill in NDA.
After four weeks leave, Rakesh reported to the famed Indian Military Academy, Dehradun on January 08, 1991 as part of the 89 Regular Course, for the last one year of pre-commission training.
Rakesh was allotted Imphal Company in IMA, and in IMA too Rakesh did well in sports and in Drill. He cleared the tough Drill Square Test (DST) in the first attempt and was in the Judo club of IMA where he did exceedingly well.
On the day of his Passing Out Parade from IMA, Rakesh was pipped on the either shoulder by his grandfather and father, while his grandmother and mother silently wept in happiness to see the third generation of the family adorn the Army Officer's uniform and carry the rich legacy of the family forward.
2/Lt Rakesh Singh was commissioned in 22 Grenadiers. 22 Grenadiers is one of the most decorated and brave battalions of Infantry of the Indian Army.
On December 05, 1992, 2/Lt Rakesh Singh, then the Officiating Company Commander of Bravo Company of 22 Grenadiers, at a tender age of 22 years, was leading a cordon and search operation at Padarpur village in Pulwama district of Jammu and Kashmir to apprehend Pakistan trained militants operating in that area. Around 7 am, while deploying his company south west of Padarpur, he was informed by the leading Company Commander, Captain Rajiv Joon, about the escape of a group of militants south of Padarpur.
Though short of manpower, Rakesh reacted swiftly and rushed to the said area with three available men of his Company. After seeing the group led by 2/Lt Rakesh Singh coming towards them, the militants took up defensive position and started firing with a Universal Machine Gun and AK-56 assault rifles.
Undeterred by the enemy heavy fire, Rakesh launched a determined counter attack on the militants and killed two of them single handily. The militants surprised by his swift attack, retreated and started outflanking one of his soldiers accompanying him. 2/Lt Rakesh Singh noticed that the soldier was in grave danger and the only way to save him was to move to a better position, which involved crossing the militant's line of fire. Placing his own life in jeopardy, Rakesh ran through the barrage of the militants' fire. He fell due to bullet injuries but quickly got up and charged directly at the militants and killed three more of them.
Rakesh continued firing at the militants till he collapsed. Inspired by their Officer's bravery, his soldiers killed the remaining three militants. Capt Rajiv Joon, the leading Company Commander, rushed to the site, lifted his junior colleague and sped in a jeep to evacuate him to the Base Hospital, Srinagar. However, 2/Lt Rakesh Singh breathed his last enroute. Thus 2/Lt Rakesh Singh sacrificed his life in the service of the nation at a young age of 22 years.
For exemplary bravery and courage of a very high order, 2/Lt Rakesh Singh was awarded the Country's highest bravery award during peace time, the Ashoka Chakra. 2/Lt Rakesh Singh is the youngest Officer to be awarded the Ashoka Chakra till date.
Not only did Rakesh Singh make his parents proud, he made the entire Nation proud of him.
2/Lt Rakesh Singh, Ashoka Chakra truly lived to the motto of The Grenadiers "Love for the Nation can make one go to any extreme".
We pay homage to 2/Lt Rakesh Singh, Ashoka Chakra on this solemn day. You shall forever remain in our hearts and memories and will always be a source of inspiration to all of us. Our prayers for your eternal peace.
Abraham Lincoln's words "Military glory the attractive rainbow that rises in showers of blood" has an intense meaning.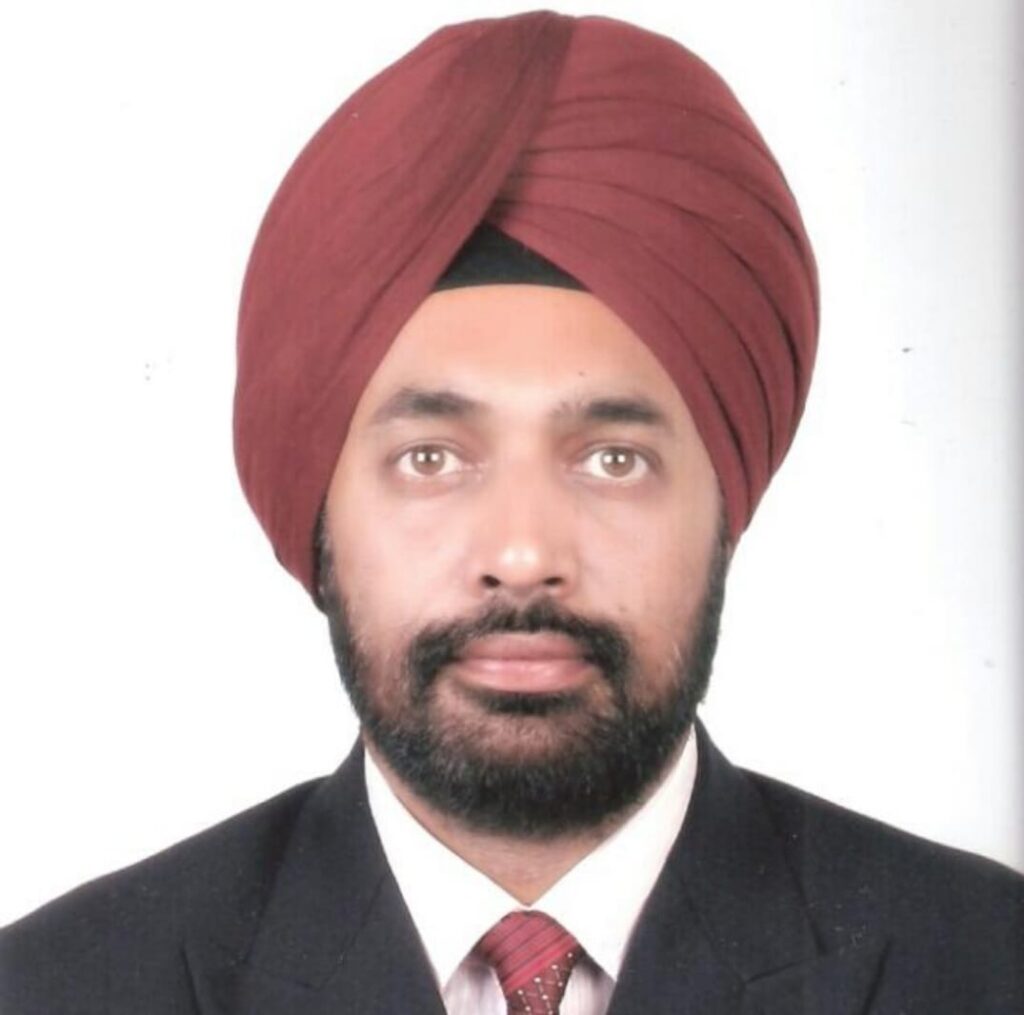 About the Author
Lt Col JS Sodhi retired from the Corps of Engineers of the Indian Army and is an alumnus of NDA Khadakwasla and IIT Kanpur. He is a M.Tech in Structures and has also done MBA and LL.B and is a prolific writer and a public speaker. He features in the World Book of Records, London and the India Book of Records for his media contributions. He Tweets at @JassiSodhi24. The views expressed are personal.