By: Kriti Chopra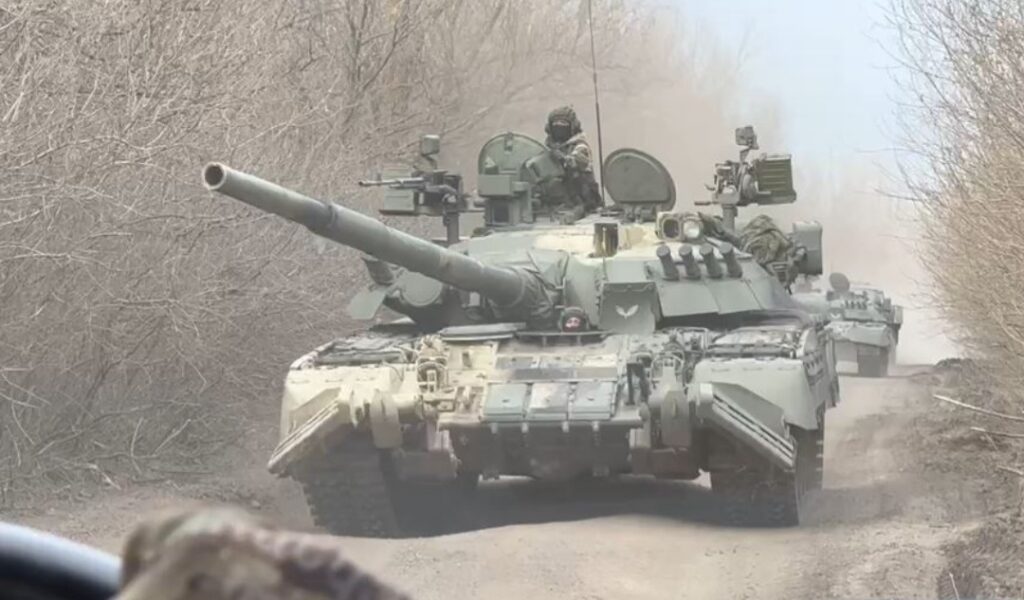 A year of war in Ukraine has caused damage that has been almost impossible to measure. Thousands of civilians and soldiers in Ukraine have been killed, millions of people have been forced to leave their homes, large parts of the country are brutally occupied by Russia, and the infrastructure of the country has been destroyed. The war has contributed to a global food and energy crisis that has left many of the world's most vulnerable people in a desperate state.
There are never clear winners and losers in wars, so they are never beneficial for nations. Both sides endure economic losses, the militarization of society and government, volatile civil-military relations, and setbacks to democratic initiatives. This also applies to the Russia–Ukraine conflict. But the question is who really won this conflict?
Do you agree that the bloody conflict in Ukraine has reached a stalemate? That said, there is a clear victor in this conflict: the global arms industry, which made an estimated $2 trillion off of the conflict in Ukraine. The primary beneficiary of the suffering of the people brought on by the war has been the arms industry. People who work to promote the arms trade will try to convince you that they are helping the world, but the truth is very different.
Due to the war, the dynamics of strategic thought has shifted. After Russian tanks invaded Ukraine, the defences of all other nations appeared inadequate in comparison. The nations of the world understood that regional tensions could erupt at any time and that they must therefore be prepared. Consequently, many Asian nations grew concerned that their neighbours would launch a "copycat war." What would happen if China invaded Taiwan? China has always expressed a strong desire to seize complete control of Taiwan. If China were to invade Taiwan, this would have a direct impact on Japan's security in the region. This uncertainty was a significant factor in nations strengthening their defences and feeling secure in the region. Countries such as Japan and Germany, believing themselves to be safe under the American umbrella, began constructing their own security. Japan has doubled its defence budget, it has jumped up to become the third biggest military spender in a single year and Germany has announced it will increase its defence spending. Today, Poland has increased its defence budget to 3 per cent of its GDP. According to the latest report by McKinsey and Company, Europe's military spending is estimated to increase by 53 per cent between 2021-2026.
Since the start of the war, shares of the British defence giant BAE SYSTEMS have increased by 52%, while those of LEONARDO have increased by 60%. The value of shares of Germany's RHEINMETALL increased by 156 per cent, and many other defence companies reaped enormous profits from the war. During the war, Ukraine required a variety of weapons to defend its territory, which has resulted in these giants becoming wealthier over the past year. What would you call them if they were not the war's winners in Ukraine?
Poland has increased its defence budget to 3% of GDP. McKinsey and Company say that between 2021 and 2026, Europe will spend 53% more on its military. But it's not just Europe that's spending a fortune on weapons; after only four days of the war, Israel declared ELBIT SYSTEMS the victor as the company's stock jumped 18%. The United States of America is not far behind in terms of profit generation; sales of military equipment to foreign nations increased by 49%, or approximately 206.5 billion dollars. In a number of ways, the Russia-Ukraine War served as free advertising for the arms industry. India's arms industry has benefited from the new environment. At the recent Aero Show, Indian drones attracted a great deal of global interest. In 2022, the world spent $2.1 trillion on military activities, and this number is likely to keep going up.
Now it's for us to decide who really won the war and who it truly benefited.
About the Author
Kriti Chopra is currently a Doctoral Scholar at Christ University and also works as a Senior Research Affiliate at the Centre for East Asian Studies there. Also, she was awarded the prestigious ICSSR fellowship for her work. Her research focuses on China's treatment of human rights issues in Inner Mongolia for her thesis. Her areas of interest include migration in the East Asian Area, as well as human rights and the rights of minorities. The views expressed are personal.