By: Khushboo Agrahari
Under the leadership of Prime Minister Narendra Modi, India has experienced significant transformations in its domestic and international standing. This note examines India's role in the new world order and the impact of Prime Minister Modi's leadership on shaping India's global engagement, economic policies, and strategic initiatives.
Economic Reforms and Global Integration
Under his tenure we have witnessed a strong focus on economic reforms and attracting foreign investments. Initiatives like "Make in India" and "Digital India" have aimed to boost manufacturing, promote entrepreneurship, and harness India's demographic dividend. The introduction of Goods and Services Tax (GST) and the Insolvency and Bankruptcy Code (IBC) have streamlined India's business environment, making it more attractive to investors. These efforts have positioned India as a global economic player and improved its ease of doing business ranking.
Act East Policy and Regional Integration
Prime Minister Modi's Act East Policy has emphasized India's commitment to strengthening its ties with countries in the Indo-Pacific region. India's engagement with Association of Southeast Asian Nations (ASEAN) nations, Japan, Australia, and other regional powers has deepened economic cooperation, strategic partnerships, and people-to-people ties. The expansion of India's Look East Policy to an Act East Policy reflects a proactive approach in leveraging regional integration and advancing India's interests in the evolving geopolitical landscape.
Diplomatic Outreach and Soft Power
Prime Minister Modi's leadership has invigorated India's diplomatic engagements and enhanced its soft power globally. Frequent high-level visits, including to countries that were previously neglected, have bolstered bilateral relations and opened new avenues for collaboration. The personal rapport Prime Minister has cultivated with world leaders has elevated India's international standing. Furthermore, initiatives like the International Day of Yoga and the International Solar Alliance have projected India's cultural and technological prowess, further enhancing its soft power.
Security and Counterterrorism Efforts
We saw how the Prime Minister has prioritized national security and counterterrorism measures to safeguard India's interests in the new world order. The "Neighborhood First" policy aims to strengthen India's relationships with its immediate neighbors, promoting stability and economic cooperation. Under his leadership, India has taken a strong stance against terrorism, particularly in the context of cross-border attacks, and has advocated for global cooperation in combating the scourge of terrorism.
Geopolitical Shifts and Strategic Partnerships
He has pursued strategic partnerships with key global powers to address regional and global challenges. Strengthening ties with the United States, Japan, and Israel has resulted in deepened defense cooperation, technology transfers, and joint military exercises. These partnerships have not only bolstered India's security capabilities but have also contributed to a more multipolar world order.
His leadership has played a significant role in positioning India in the new world order. Through economic reforms, regional integration efforts, diplomatic outreach, and security initiatives, India has emerged as a major global player under his stewardship. As India continues to navigate the complexities and opportunities of the new world order, Prime Minister Modi's vision and strategic approach will undoubtedly shape the trajectory of India's engagement on the global stage.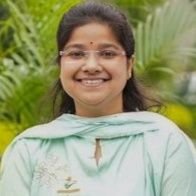 About the Author
Khushboo Agrahari is a journalist who writes on international affairs, defense reporting, book reviews, and conducting insightful interviews. With a keen eye for analysis, she provides valuable perspectives on global events and their impact on various aspects of society. She Tweets at @KhushbooJourno