By: Rajlaxmi Deshmukh, GSDN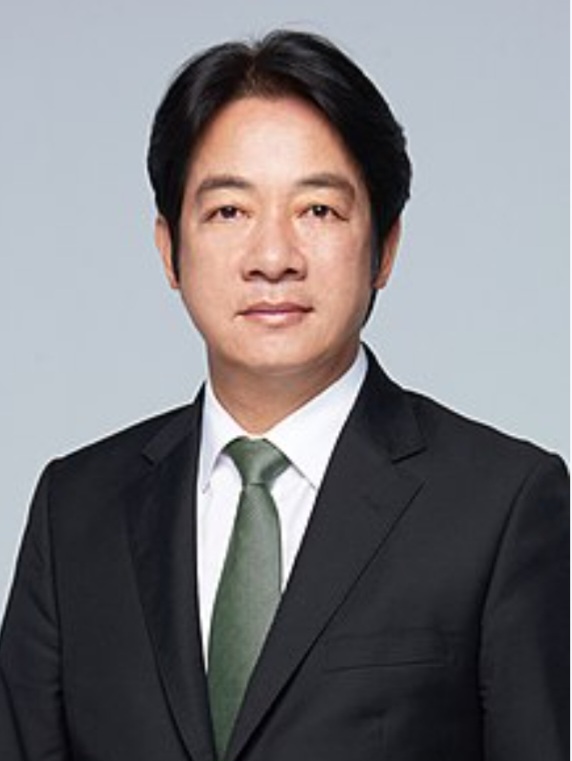 The Vice-President of Taiwan, William Lai was elected as a new Chairperson of the ruling party-Democratic Progressive Party (DPP) on January 15, 2023. He is serving as the Vice-President of Taiwan since 2020. Lai had an unopposed win which is setting a stage for him to run for presidential elections next year. As per Sidney Lin, the interim Secretary General of DPP, Lai won the elections with 99.65% votes.
DPP was defeated in local elections after which President Tsai-Ing-wen stepped down as the chairperson of DPP. Elections for the Chairperson of DPP were held later over a month after her resignation.
Lai made a statement "go all in to undertake the mission" and to win back the trust of people and unite the party. While talking about Taiwan's independence Lai said that, Taiwan already is a sovereign and independent nation and therefore there is no need to declare Taiwan's independence. He made this statement during his swearing ceremony as the Chairperson of DPP by calling himself 'a political worker for Taiwanese independence.'
Taiwan is a democracy, while China is under the communist rule; both the entities follow two different systems. Under Xi Jingping's proposal of one country, two systems formula which is also present in Hong Kong, but this proposal has been rejected by Taiwan. The current chair of DPP believes in independence of Taiwan and its sovereignty which is against 'One China policy,' thus making a shift in party's policy regarding Beijing.
A prominent reason of tensions between China and Taiwan is regarding the Taiwan Strait. Taiwan Strait is a 180 kilometers wide water body in the South China Sea separating Taiwan from mainland China.
Recently after the visit of Nancy Pelosi, Speaker of US House of Representatives to Taiwan, tensions increased between the two states. Beijing has increased its aggressive actions in the Taiwan Strait by sending fighter jets, naval ships in the proximity of the Taiwanese island. China's constant attacks, military threats and lack of efforts to alter status-quo are to blame for increasing tensions, which becomes a threat for Taiwan's security and defense. The core issue of cross- strait is the Chinese Communist party's intimidation in Taiwan.
The new DPP chair's cross-strait policy will be closely aligned to Tsai's which is about upholding status-quo in Taiwan Strait and promoting cross-strait people to people exchange.
Due to the unreliability of Communist party of China, democratic countries are reaching out to Taiwan to establish friendly relations. Taiwan is developing relations with likeminded nations like USA and Japan to counter Chinese threats and promote regional stability.
Tsai's cross-strait policy calls for peace, parity, democracy and dialogue to foster positive interactions and ties for the well-being of people on the both sides of the strait.
Lai stated that he would be using party's platform to protect and promote democracy, peace and prosperity which would be carried out by policies emphasizing on the economical, societal issues, national defense and peace between China and Taiwan and also in the region of Indo- Pacific. Lai has vowed to further Tsai's cross-strait stance and would promote dialogue between China and Taiwan.