By: Harshit Tokas, Research Analyst, GSDN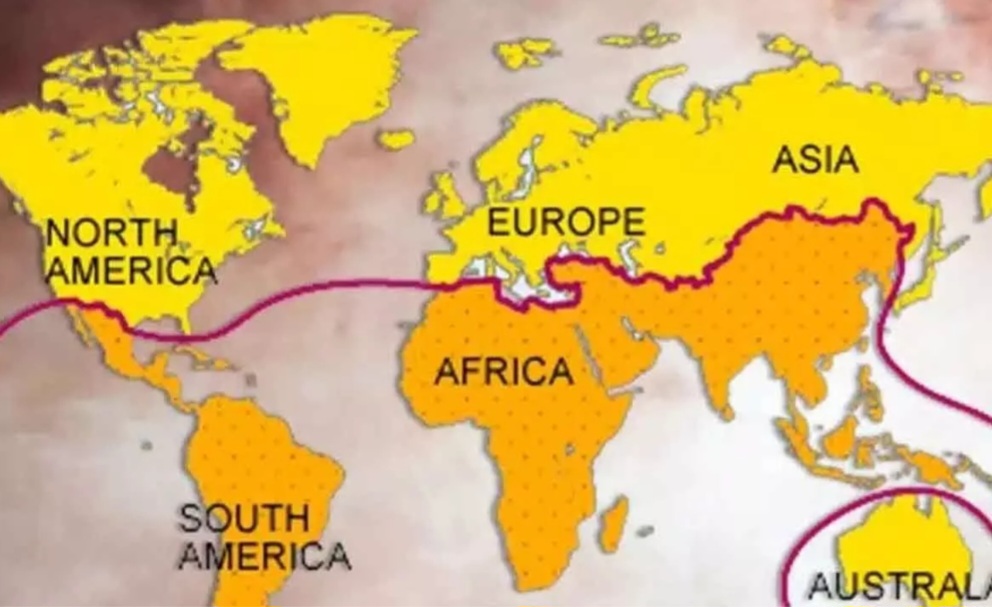 Introduction
For over a decade, China has been actively courting developing nations, offering them an alternative to Western influence. China's remarkable rise from poverty and its ambitious global development initiatives have been a source of inspiration for many countries in the Global South. However, a new player is emerging in this arena – India. India is now presenting itself as a distinct leader for developing nations, challenging China's dominance and offering a different approach to global leadership. This article explores India's growing influence and its potential to lead the Global South.
India's Leadership Ambitions
India's aspirations for influence are obvious in its role as G20 President. India has done its best to be the voice of the Global South throughout its presidency. Prime Minister Narendra Modi has emphasized the significance of dialogue with other nations in the Global South in order to effectively tackle their problems. India's voice is concerning that the greater part of the Global South is missing from representation at the G20 table. To encourage equitable growth, India invited the African Union (AU), comprising all fifty-five African nations, to join the G20 as an official member, identical to the European Union (EU). This happened during the summit, especially with the backing of USA President Joe Biden and German Chancellor Olaf Scholz. This initiative is a concrete step towards making the G20 more reflective of the world and a place where poorer countries could express their issues effectively.
Recently, at the 15th BRICS Summit in South Africa, PM Modi said that the Global South is not just a diplomatic term but represents the shared history of these countries against colonialism and apartheid based on which modern relations are being reshaped.
India as the Voice of the Global South
India's emergence as the leader of the Global South requires active engagement with regional politics within developing nations. India recognizes the diversity within the Global South and tailors its policies to different regions and groups. It aims to bridge the North-South divide by focusing on practical outcomes rather than ideological battles, aligning with changing global dynamics.
Challenges Faced by the Global South
Despite progress, the Global South faces numerous challenges. Developed countries in the Global North have been reluctant to fund green energy initiatives, leaving less-developed nations to bear the consequences of climate change. Geopolitical conflicts, such as the Russia-Ukraine war, impact least-developed countries' food, energy, and financial stability. China's Belt and Road Initiative (BRI) has raised questions about its true intent and benefits. The dominance of the United States in global affairs and historical inequalities persist, hindering global convergence. The COVID-19 pandemic has exacerbated existing divides, leading Global South countries to face unique challenges.
India as China's replacement
China, long seen as a champion of the Global South, now faces criticism for its actions, notably through the Belt and Road Initiative (BRI) and its alleged "debt trap" policies. Many nations in Asia and Africa have experienced the repercussions of these actions, with assets like Hambantota port in Sri Lanka, Mombasa port in Kenya, and areas in Pakistan, Tajikistan, and Kyrgyzstan seemingly lost. This has tarnished China's global image. In contrast, India has steadfastly championed the cause of the Global South, positioning itself as a reliable advocate.
India's commitment to the Global South is unwavering, even as it faces its own domestic challenges. Foreign Minister Subrahmanyam Jaishankar aptly compared the Global South to a family unit, with India assuming a central role within it. India's recent success with the Chandrayaan mission is a testament to this familial spirit, earning it admiration and pride not only within its borders but also among fellow Global South nations.
India's soft power stands as one of its most significant assets on the global stage. Its vibrant culture, world-renowned art, cinema, and rich cuisine have transcended borders, fostering connections and goodwill around the world. In the wake of the COVID-19 pandemic and China's assertive foreign policy, the world's interest in manufacturing within India has surged. India now stands at the precipice of positioning itself as the world's next global manufacturing hub, leveraging its extensive capacity, skilled workforce, low production costs, and scalability.
India's attractiveness as a destination for foreign investments is undeniable. A recent report from the World Economic Forum (WEF) underlines India's appeal, with the country attracting substantial foreign direct investments (FDIs) totaling $83.6 billion in the 2021-22 fiscal year. India offers a lucrative market, cost-effective production capabilities, and a business environment that rivals that of the United States and China.
India's leadership extends to critical sectors, notably renewable energy. The country is on the brink of becoming the world's largest solar energy producer, underlining its commitment to sustainable development. In addition, India has prioritized green transportation and mobility. To reduce its dependence on China, India's government has taken a decisive step by approving a $10 billion package aimed at boosting its semiconductor industry.
India's leadership in the Global South is guided by a vision of a more equitable and just world order. Its priorities for the future include:
Reforming Global Governance: India seeks a more representative and inclusive global governance structure. This includes reforming the UNSC to reflect contemporary geopolitical realities and giving a stronger voice to developing nations.
Sustainable Development: India is committed to achieving the United Nations Sustainable Development Goals (SDGs) and promoting sustainable development practices in partnership with other developing countries.
Peace and Security: India advocates for peaceful resolution of conflicts and regional stability. It plays a constructive role in peacekeeping missions and conflict resolution efforts.
Economic Cooperation: India continues to promote South-South cooperation, sharing its developmental experiences and expertise with other countries in areas such as healthcare, agriculture, and technology.
Climate Action: India remains dedicated to its climate commitments and actively participates in international climate negotiations. It continues to invest in renewable energy and sustainable practices
Challenges to India
India's aspiration to lead the Global South comes with a set of complex challenges. First and foremost is the economic diversity among Global South nations. While India's economic prowess is significant, it must find ways to address the varying levels of economic development and resources among member nations without causing feelings of marginalization. Additionally, India's geopolitical landscape is fraught with complexities, as it shares borders and diplomatic relationships with countries that may have conflicting interests or geopolitical tensions. Striking a balance between regional priorities and global leadership can be a delicate task.
Resource constraints pose another challenge. India has its own domestic issues, such as poverty, healthcare, and infrastructure development, that demand significant attention and resources. Managing these domestic priorities alongside global leadership responsibilities requires careful planning and resource allocation. Moreover, climate change is a pressing concern for Global South nations, including India itself. As a leader, India must advocate for climate action while addressing its own environmental challenges.
Maintaining a balanced foreign policy is crucial. India must align with the interests of Global South nations while avoiding conflicts with powerful countries in the Global North, such as the United States and the European Union. Furthermore, representation in international organizations remains an issue for Global South nations, and India must work towards reforming these institutions to ensure fair representation.
China's assertive global presence and economic influence present a significant challenge. India must differentiate itself and offer a compelling alternative to China's dominance. The COVID-19 pandemic has also highlighted the need for global cooperation in healthcare. India must collaborate with other Global South nations to strengthen healthcare systems and ensure access to vaccines and medical resources during crises.
Infrastructure development in many Global South countries is lacking, and India's leadership may involve supporting resource-intensive infrastructure projects in these nations. Additionally, the Global South's diversity in terms of culture, religion, and language is vast. India must navigate this diversity effectively to build strong relationships and promote unity among member nations.
Conclusion
The global South is dealing with difficulties such as energy and food shortages, as well as the worldwide economic impact of the recession. Elucidating India's approach to the Global South, Prime Minister Modi in his address to the opening session of Voice of Global South Summit 2023 said, "India has always shared its developmental experience with our brothers of the Global South…People of Global South should no longer be excluded from the fruits of development. Together we must attempt to redesign global political and financial governance. This can remove inequities, enlarge opportunities, support growth and spread progress and prosperity."
In this scenario, India may provide the Global South with the required leadership and a new narrative for worldwide geopolitics. This might undoubtedly give a fresh boost to the present global order.