By: Hitti Chopra, GSDN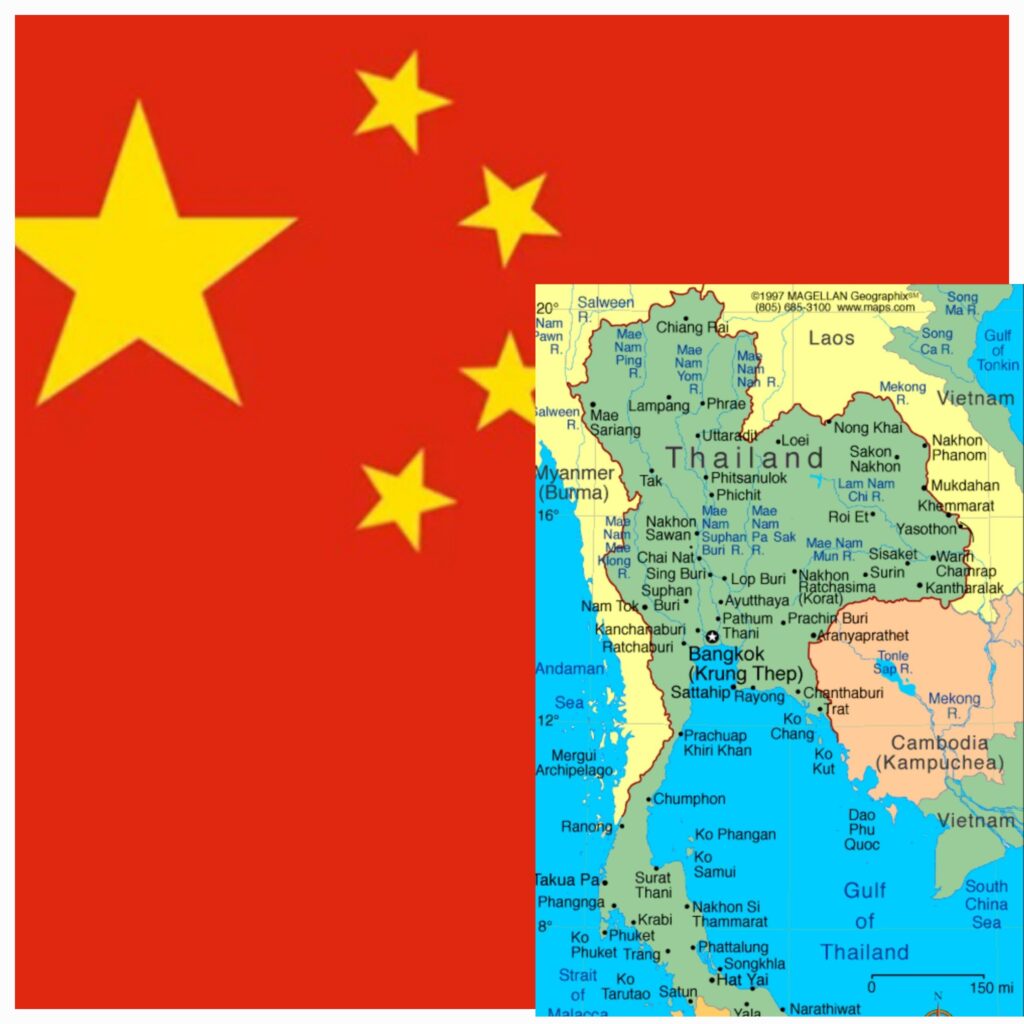 As Thailand gears up for its General Election in 2023 with parties switching and merging, the political crisis within Thailand becomes the fundamental factor that determines the country's foreign relations. Thailand is centrally located in mainland Southeast Asia and established its diplomatic relations with China in 1975 surviving the Cold War with the American departure post-Vietnam War.
Thailand has remained strategically important for China because it serves as a gateway to ASEAN and holds a key position for its economic expansion and political supremacy.
The Belt and Road Initiative by China was introduced to advance "connectivity" between China and its neighbours and with places further afield, primarily through traditional infrastructure like roads and railways, seaports and airports, bridges and tunnels, and pipelines and canals. China "seeks greater synergy between their development strategies and jointly advance high-quality Belt and Road cooperation to deliver new results" as stressed by Beijing during talks between President Xi Jinping with Thai Prime Minister Prayuth Chan-o-cha held during November 2022 in Bangkok. Thailand has signed both transportation and economic projects with China but they've not progressed much. Thai civil society has always projected a split verdict over initiatives standpoint in the kingdom. The Belt and Road Initiative might surge the Thailand's high and rising trade deficit with China reflecting as to how China has taken over key assets in Laos in debt-equity swap building the scenic railway built on the mountain of Chinese debt.
Thailand is a constitutive part of the global value chain for manufacturing and has around $80 billion trade with China. Beijing aims to strengthen cooperation with Thailand into new fields such as the digital economy with helping the latter in Huawei's 5G Network. Beijing's influence can also be witnessed with China Tokamak donation to Thailand for enhancing cooperation in fusion energy research.
In 2014, the military set up a government, led by coup leader Gen Prayuth Chan-o-cha. The non-interference approach of China during 2014 coup resulted in Thai government leaning towards China, with Thailand cooperating on the rendition to China of Hong Kong dissident Gui Minhai in 2015. China has been supplying military related equipment and armaments at "friendship prices" to Thailand. According to South China Morning Post, China military ties with Thailand-a US treaty ally, has replaced the US as the top arms supplier to Thailand's ruling military junta in recent years, providing it with equipment ranging from VT-4 main battle tanks to a Type 071E amphibious dock ship.
There have been reports that China has shown keen interest in investing in construction of Kra Canal. The construction of Kra Canal also known as Thai canal has been currently scrapped by Thai government. This could've been a potential game changer for China, allowing its navy to move freely in South China Sea and Indian Ocean and also putting the end to "Malacca Dilemma".
Thailand has been the most visited international destination by Chinese travellers in 2019, welcoming around 11 million tourists. The tourism dependent economy was hit hard by Covid pandemic, leading to large scale unemployment has been again welcomed back with "arms wide open". The return of Chinese tourists' paves way to boost country's economy and its tourism sector.
"China and Thailand are like one family" is often mentioned while describing Sino-Thai relations but the growing reliance on Beijing leaves restricted space for Thailand's foreign policy to manoeuvre. The growing Chinese assertiveness in Southeast Asia has already concerned many ASEAN countries. China's strategic cooperation with Thailand has the motive of "China's Rise" which can be challenged by the Quad in the future.