By: Hitti Chopra, GSDN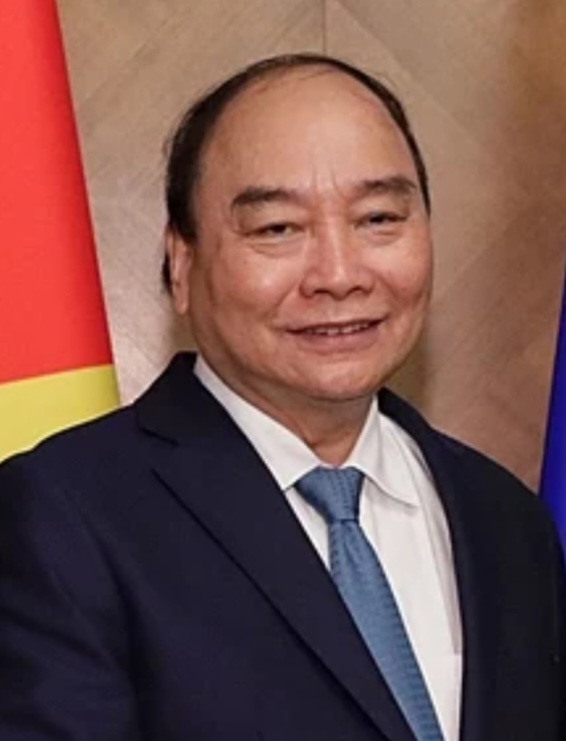 Vietnam's 10th President, Nguyen Xuan Phuc resigned last week amid the ongoing anti-corruption drive. The Communist Party of Vietnam stated that Phuc resigned after the ruling party held him responsible for "violations and wrongdoings" done by the officials under his control while being Prime Minister.
Phuc started his political career in 1979 at the provincial level and took his first position in national government in 2006. He joined the Politburo and served as Prime Minister from 2016 to 2021 and later held the ceremonial position as President of Vietnam. The departure of President is highly unusual in communist Vietnam as only one President has stepped down from his position citing health concerns.
According to Central Party Committee, Phuc was blamed for offences committed by the officials including Deputy Prime Ministers Pham Binh Minh and Vu Duc Dam and three ministers since he was the Prime Minister from 2016 to 2021. According to media reports, the ruling party has reported that around 500 party members were prosecuted or "disciplined" for corruption and "deliberate wrongdoings", including ministers, top officials and diplomats with many of corruption allegations relating to Vietnam covid response.
According to Vietnamese politics the "four pillars" are the core comprising President, Prime Minister, General Secretary and Chairman of National Assembly. The President holds substantial authority. It is the post of the General Secretary which is considered the most powerful out of the four posts.
The architect of anti-corruption drive is party General Secretary and one of the country's powerful politician Nguyen Phu Trong whose term is due to expire in 2026. It is highlighted that former President's resignation is linked to political infighting in a country where every political change is carefully maneuvered to give the impression of political stability in the country. According to Le Hong Heip, a fellow at the ISEAS-Yusof Ishak Institute, Singapore "It's mainly related to corruption investigations but we cannot rule out the possibility that his political rivals also wanted to remove him from his position for political reasons."
The communist country is strengthening its fight against corruption amid the concerns that this anti-corruption drive is bringing crackdown in routine transactions as officials are being brought under scanner. Being an export dependent economy, it is unlikely that overall trajectory will change, provided the emphasis is on encouraging foreign investments and steering diplomatic ties with US and China.