By: Devarnav Dev Sharma
Mr Devarnav Dev Sharma conducted an interview with Interview of Sofia Salas Monge, Minister Counsellor and Consul General, Embassy of Costa Rica, New Delhi, India on June 16, 2023. The transcript of the interview is given below.
DDS- How do you see the relationship between India and Costa Rica in the broader international context of the present times?
SSM- Both our countries share a harmonious and cordial relationship with each other. Costa Rican Embassy was set up in 2010 with a senior official as Charge d' Affairs. The first Ambassador of Costa Rica assumed office in 2011 and the present Ambassador is holding office from 2019. It is relatively a small embassy (two diplomats at present: the Ambassador and myself). Our diplomatic work is focused on three main areas: foreign policy, economic diplomacy and International Cooperation. I currently serve as the Minister Counsellor and Consul General. I have witnessed an increasing understanding of Latin America in India in recent years. Despite the fact that Latin America and India are geographically far from each other and there are certain cultural distinctions there is now a greater presence of Indians in Costa Rica people-to-people interaction between our countries. It is now not rare to see sarees and kurtas in Costa Rica, which was not the case over a decade ago. We also have an active Indian Association (Costa Rica India Association–CRIA) whose founders were CEOs or high-level employees of IT and/or engineering companies. Currently, India does not have an Embassy in Costa Rica, the Indian Embassy in Panama is concurrent to Costa Rica. We hope that in the near future we have an Indian Embassy in San Jose too. The cultural relationship between both the countries is stronger and we see festivals like Holi and Diwali being celebrated. There have been recent diplomatic visits from India like Minister Jaishankar's visit to Panama during which the 4th India SICA Ministerial meeting on April 25, 2023 took place. Costa Rica and India also held the third round of India-Costa Rica Political Consultations Meeting on September 17, 2021. We perceive and welcome the fact that India is focusing more on the countries of Latin America. We see increasing importance of cooperation in the IT sector and automobiles. Some MOUs have also been signed but they are till now mostly dormant. We are geographically a small country so we need to be very strategic and key areas need to be focused on. Our ambassador is an economist and his key area is trade. He participates in various events related to trade and investment to promote Costa Rica; some of these events are organized by different chambers in India.
DDS- Do you think India's growing proximity with the United States of America has had any impact in India's relationship with Latin America in general and Costa Rica in particular?
SSM- The countries of Latin America are also building closer ties with the USA. The Alliance for Development in Democracy by Costa Rica, Panama and Dominican Republic (founding members) and now including Ecuador since July 2022, aims to strengthen trade and investments from United States, Europe and Asia. Jaishankar's visit to Mexico to celebrate 200 years of their independence in September 2021 marks India's messaging that Latin America is important. So yes, it could be that India's shift in orientation to grow closer to USA may be impacting its Latin American orientation as well. Moreover, many Indian IT professionals and companies establish themselves in Costa Rica to serve their US clients. Costa Rica thus can be seen as a gateway to best cater the USA market for Indians as well.
DDS- Do you think there are any bottlenecks in the visa approval process especially with reference to work visas for spouses of Indian IT and other professionals working in Costa Rica?
SSM-          This concern has been raised but it is not India specific. For visa-related purposes, Costa Rica divides countries in groups. India is in the third group which requires consular visa. As far as the dependent population or the spouses are concerned, approval process is rather simple. The backlog of applications combined with the processing time in India to obtain certain requisites demanded by Costa Rican regulations, such as the Police clearance certificate, which needs to be duly apostilled and translated into Spanish, may represent some delay in the process of certain applicants. Police clearance certificates take a while to be processed in India and we need to be absolutely sure about the authenticity of the documents. The police clearance certificate is not a specific requirement for India.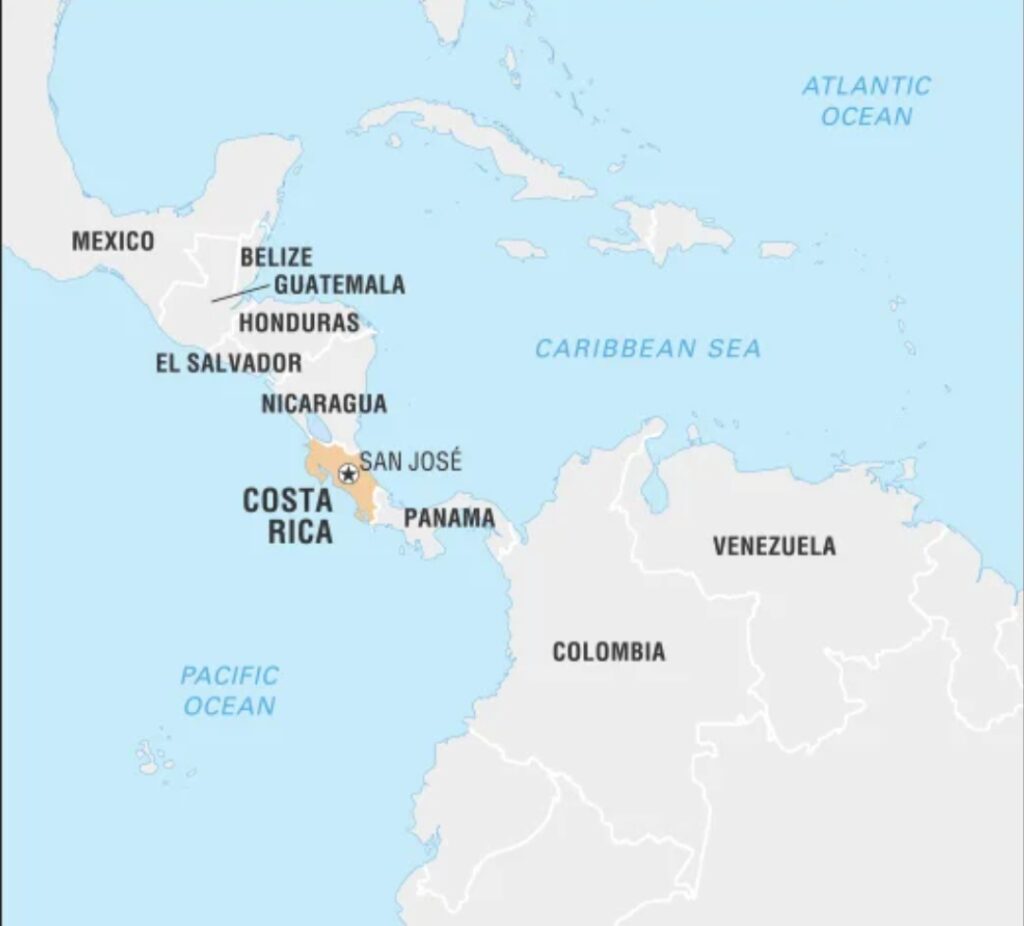 DDS- Can you give us a brief account of the areas of cooperation between India and Costa Rica?
SSM- Trade is an area with potential. India and Costa Rica trade in teak and pharmaceutical devices. Costa Rica also produces great quality coffee. I recently visited the North Eastern states of India and saw great potential for collaboration in agro industries and sustainable crops. The region is also focussing on eco-tourism similar to Costa Rica and both regions can collaborate on that by exchanging technical cooperation and best practices. Transitioning to green and clean public transportation is a challenge in Costa Rica. The previous administration was working on a project to put into action an intercity electric train that advanced to the final stages but was not implemented. With the change of administration, the priority of green transportation continues, but the specific project of the former administration will not be pursued. India can help with its technical know-how in this field. On other topics, Costa Rica can benefit greatly from India's expertise in "buffalo husbandry" which can become an income source for people in Costa Rica. On other fronts too there has been gradual changes. Student exchanges have increased and now students are coming not just for Yoga but for studying other disciplines as well. A student from Costa Rica recently joined O.P. Jindal Global University to study International Relations. Some students are getting scholarships too but it is a gradual change nonetheless. We have also seen Costa Rica becoming a destination for medical education especially after the Ukraine crisis. Investment incentives are also increasing for Indian companies to invest in Costa Rica. Indian students are also enrolling themselves at the University for Peace for PG programs. In fact, Mihir Kanade, an Indian scholar is heading the International Law Department at the University. He is an author and a professor of International Law, Human Rights and Development at the University. We are also hoping that Costa Rica becomes a favourite tourist destination for Indians. It takes a day to reach Costa Rica from India. Recently, some South Indian movie actors have visited Costa Rica which we hope is something that will contribute to further promote Costa Rica as a tourist destination. Costa Rica is also known for alternative therapies and India could benefit from it. It has also seen the rise of the presence of digital nomads.
DDS- India currently has a young population and could be a potential beneficiary of demographic dividend but it requires great investment in education and skill building. How do you think India can gain such insights from countries like Costa Rica?
SSM- Every country has challenges and India being a huge country definitely has its own set of challenges. Costa Rica has always provided free education but now we feel the need for high quality education. We observed that during the pandemic, difference in digital accessibility was widespread especially between urban and rural areas and public and private institutions. So, both the countries need to work on that. As far as India is concerned, political willingness, both at the central and state level, is very important to ensure that appropriate infrastructure, resources and skilled teachers are available at all levels. We need to train teachers and make teaching a well-paying job. Schools also have to be accessible and to have an adequate curriculum; learning starts at a very young age. Imparting useful skills is very important for building successful careers. HCL for instance now has a "tech education" wing to respond to the recruitment and skilling needs of companies. Thus yes, investment in teaching and infrastructure is paramount.
DDS- Would you like to give general comments for the readers of this interview before we conclude?
SSM- Sure, as diplomats we are the representatives of our countries and public servants. It is a responsibility to carry your country's name. Costa Rica is a beautiful peace-loving country. We demilitarised in 1948 itself at the end of a civil war. Our constitution does not have provision for a permanent military. We follow the rule of law and solve our issues through international courts such as the International Court of Justice. We firmly believe that it is a much better investment to dedicate resources into health and education rather than for maintaining armies. A Japanese philanthropist that once visited the UPEACE in Costa Rica said the following phrase which fills us with great pride: "blessed is the Costa Rican Mother who knows at the time of birth that her son will never be a soldier".
DDS- Thank you so much for your valuable insights and time!
SSM-          You are welcome!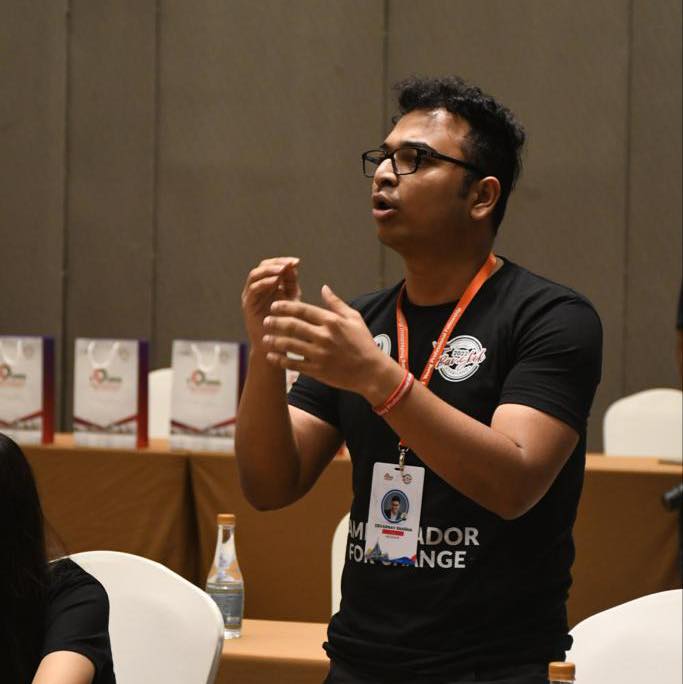 About the Author
Devarnav Dev Sharma is a recent Postgraduate in Politics with specialisation in International Studies from School of International Studies (SIS), JNU. He has been a MAPS Young Professional Fellow, a participant of the prestigious Asian Undergraduate Summit as part of the University Scholars Program and is currently training school students in developing critical thinking and debating skills in various formats. He tweets at @devarnav_dev.