By: Khushbu Ahlawat, Research Analyst, GSDN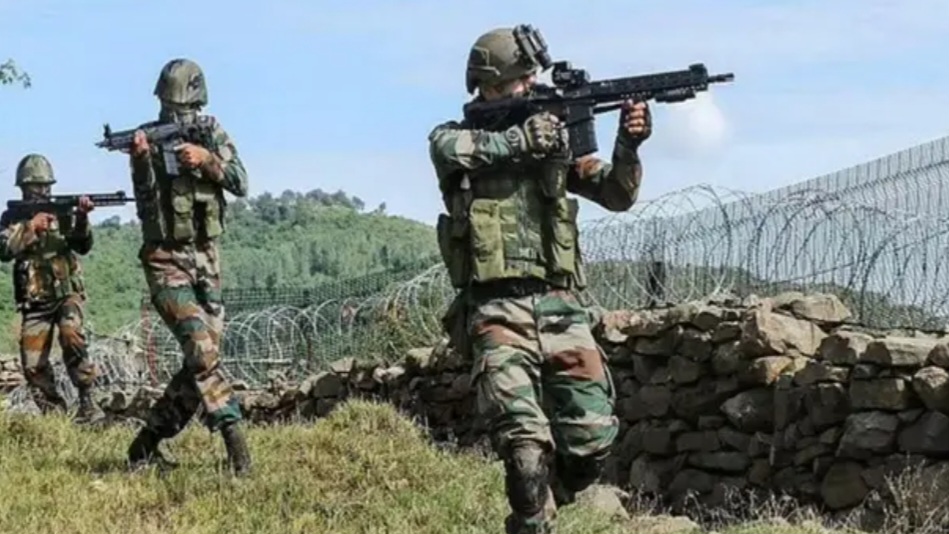 South Asia is home to several countries dealing with security issues such as terrorism, separatism, and geopolitical rivalries. India and Pakistan, both nuclear powers, have a long history together. The standoff between India and Pakistan highlighted the need for greater regional cooperation and dialogue to address challenges. Pakistan-sponsored cross-border terrorism in Jammu and Kashmir, insurgency-related violence in some North Eastern (NE) states, and naxal violence in several parts of the country remained a concern. Experts fear that the ongoing crisis will escalate beyond the use of conventional weapons, leading to a huge loss of life in both nations.
PARTITION OF 1947
India and Pakistan tensions started with the Partition of 1947, which caused collective trauma, widening the religious divide on both sides of the border. As faith-based communities turned against one another, violence erupted. Hindus and Muslims, who had coexisted for centuries, were abruptly torn apart. Houses were looted and burned, houses were looted and burned, women were raped, and children were killed. Although the figures are unreliable, historians estimate that 15 million people were displaced and approximately 2 million died due to the violence. Trains carrying dead bodies were sent across the new border in Punjab.
INDIA AND PAKISTAN WAR OF 1965 and 1971
The war began on April 24, 1965, when the Pakistan Army attacked our territory in the Rann of Kutch and advanced six to eight miles into Indian territory. Following the launch of Operation Gibraltar, Pakistani forces infiltrated Kashmir. India recognized the critical nature of the ongoing plan, repulsed the attacks, and cut off access to and from the Kashmir Valley. The seventeen-day war resulted in thousands of casualties on both sides, with the Indian army losing 3,000 soldiers on the battlefield and Pakistan losing 3,800. Pakistan claimed to have destroyed 104 enemy aircraft while losing 19 of its own, whereas India claimed to have destroyed 73 enemy aircraft while losing 35 of its own.
The Indo-Pakistani War of 1971 was a military conflict between India and Pakistan that lasted from 3 December 1971 in East Pakistan until Pakistan's capitulation in Dhaka on 16 December 1971. During this war, India lost over 12,000 soldiers. Of these, 2,908 gave their lives in defense of the country. The eastern front war ended on 16 December with the unconditional surrender of Pakistani forces at 1631 hrs. Following that, the Indian Prime Minister declared a unilateral ceasefire beginning at 2000 hrs on the 17th. Members of the Pakistani military and pro-Pakistani Islamist militias are estimated to have killed between 300,000 and 3,000,000 civilians in Bangladesh. A further eight to ten million people fled the country due to the conflict.
KARGIL CONFLICT
The 1999 Kargil War lasted from May 8, when Pakistani forces and Kashmiri militants were discovered atop the Kargil ridges, to July 14, when both sides essentially ceased military operations. The incursion of Pakistan-backed armed forces into territory on the Indian side of the line of control around Kargil in the state of Jammu and Kashmir, as well as the Indian military campaign to repel the intrusion, resulted in the deaths of 524 Indian soldiers and the injuries of 1,363 others. According to previous government figures, 696 Pakistani soldiers were killed. According to a senior Pakistani police official, approximately 40 civilians were killed on the Pakistani side of the line of control. The United States actively managed the situation. From the start of the crisis, Washington determined that Pakistan was the aggressor. As a result, the Clinton administration focused its diplomatic efforts on convincing Islamabad and Rawalpindi to withdraw their troops to the Pakistani side of the Line of Control.
TWIN PEAKS CRISIS
In 2001-2002, Twin peaks crises happened in which the first "peak" was brought on by a failed suicide bombing attempt on the Indian Parliament by members of the terrorist organizations: Jaish-e-Mohammad and Lashkar-e-Taiba, both of whom have bases in Pakistan. And the second "peak" of the crisis occurred in May 2002 when suicide bombers killed 39 persons, largely women and children, at an Indian Army post in Kaluchak. In order to reduce the escalating tension between. In order to reduce the escalating tension between India and Pakistan, this resulted in regional and international pressure on Islamabad to impose stringent measures against these violent nonstate actor organizations.
MUMBAI CRISIS
Ten Pakistani men linked to the terror group Lashkar-e-Tayyiba stormed Mumbai buildings, killing 174 people, including 20 security force personnel and 26 foreign nationals, in 2008. Nine of the gunmen were killed during the attacks, and one survived. The lone surviving gunman, Mohammed Ajmal Kasab, was executed in November 2012. Before India or Pakistan implemented risky response plans, the US crisis management team quickly contacted both countries' presidents. Following the Mumbai attacks, US Secretary of State Condoleezza Rice and British Prime Minister Gordon Brown visited India and Pakistan. India petitioned the United Nations Security Council for sanctions against Jamaat-ud-Dawa, claiming that the organization was a front for Lashkar-e-Taiba, which Pakistan had banned in 2002. On December 11, 2008, the Security Council imposed sanctions on Jamaat-ud-Dawa and formally designated the group as a terrorist organization in response to India's request.
URI ATTACK AND BORDER TENSIONS
The Uri attack in 2016 was carried out on September 18 by four Jaish-e-Mohammed insurgents from Pakistan against an Indian Army brigade headquarters near Uri in Indian-administered Jammu and Kashmir. The attack killed 19 Indian soldiers and injured another 19-30. On the same day, President Pranab Mukherjee tweeted, "India will not be frightened by such attacks; we will foil the evil designs of terrorists and their backers" This attack further escalated the tensions between the two.
The 2019 India-Pakistan border skirmishes were a series of armed clashes between India and Pakistan across the de facto border in the disputed Kashmir region, consisting of cross-border airstrikes and gunfire exchanges. 40-46 CRPF personnel were killed, and 70 were injured.
The India-Pakistan border skirmishes of 2020-2021 were a series of armed clashes between India and Pakistan. According to Indian Army sources, 11 Pakistani soldiers were killed, and 16 were injured in clashes. According to the Indian Defence Ministry, six Indian civilians, four soldiers, and one border guard were killed. The Indian military released footage of mortars striking and damaging Pakistani bunkers along the border.
CONCLUSION
In 1947, India lost 1104 soldiers and Pakistan lost 6000 soldiers. In 1965, Indian Losses: 3,000 men, 150–190 tanks 60–75 aircraft, 540 km2 of territory lost (primarily in Kashmir) and Pakistan Losses 3,800 men,200-300 Tanks, 20 aircraft and Over 1,840 km2 (710 mi2) of territory lost (in Sindh, Lahore, Sialkot, and Kashmir sectors). Up to 269,000 individuals lost their lives in the conflict that resulted in Bangladesh's freedom in 1971. The report stated that earlier estimates of Bangladesh War casualties were in the neighbourhood of 58,000. Following the Kargil war, both sides released the following official statistics: In the Dras, India, all the names of the 527 killed and 1,363 injured soldiers are listed. The Pakistani Army first reported 453 fatalities but did not include the number of injuries. In Uri war, Estimates place the number of dead and wounded in the Pakistani army at 5988. India lost 2735 men to death and 8225 more to injuries. 80 Indian tanks were lost, compared to 475 Pakistani tanks.
According to the most recent government data available, militancy in Jammu and Kashmir has claimed a total of 41,000 lives over the past 27 years, translating to an average of 4 fatalities per day or 1519 casualties annually. India held Pakistan's policies directly responsible for the casualties and deaths of thousands of civilians worldwide. Between 1990 and March 2017, 14,000 civilians, 5,000 security personnel, and 22,000 insurgents perished. There have been 69,820 militancy-related occurrences overall throughout the time period, which equates to the state experiencing 2586 militancy incidents annually. India always blames cross-border terrorism from Pakistan for these incidents.