By: Rahul Wankhede
Introduction:
The tactical and strategic uses of missile technology has become the driving force of the news arms race in the 21st century. Russia and Iran are leading from the front, when it comes to integration of space technologies with modern warfare systems. The western countries which otherwise had an edge in the conventional arms race, seem to be falling behind in the hypersonic domain. This report takes an overview of the developments in this domain, as a sub-set of ongoing regional conflicts:
Iskander-M Missile system operationalized by Russia
On November 19, 2022 the Russian Ministry of Defense declared that all of its missile units had been rearmed with the 'modern and unique' Iskander-M Missile system.
The definition of "Modern and Unique" remains unexplained. The NATO calls the Iskander as SS-26 Stone, a tactical missile system that can be fitted with new missiles, improving its combat capabilities. The support infrastructure built for the Iskander system would likely last 30 years. Russians have used the Iskander-M to launch attacks against the strategic locations of the Ukrainian armed forces.
This development comes days after it was claimed that Moscow was dangerously low on missiles to attack Ukraine's interior. So, the current statement can be seen also be seen as a power projection, rather than actual capability development. On November 07, 2022 Ukraine's intelligence agencies claimed that Russia only had 120 modern Iskander missiles in its inventory.
Iskander-M missile system specifications:
Targets: Long-range artillery, command posts, communication hubs, missiles, multiple launch rocket systems, and airfields
Max. Range: 500 kilometers
Use started: 2014
Type: Fully operational ballistic missile
Equipment: Two 9M723K1 single-stage solid-propellant guided missiles. Additionally, the system can launch the SSC-7 and SSC-8 ground-launched cruise missiles (GLCMs).
Export variant: Iskander-E
Max. payload: 700 kilograms
Warheads: Conventional and Nuclear
Flight: Low trajectory, mid-course manoeuvring
Accuracy of hit: 2-5 mts.
The Russians are also supplying multiple launch rocket systems (MLRS for the rocket formations of both large and medium calibre of the Tornado family (Tornado-S MLRS of 300mm calibre and Tornado-G MLRS of 122mm calibre), with the self-propelled howitzers 2C19M2 "Msta-S."
This warhead can fire in the "dump of fire" mode, which increases the density of fire and guarantees enemy damage by having multiple rounds launched from one gun at various angles.
Poland Missile Attack
"Two people were killed after Russian-made missiles landed in Poland", according to news reports. But after confirmation from local sources, it turned out that the missile was not Russian; it was Ukrainian, which got mis-fired into Polish territory, while trying to counter the incoming Russian missiles. But the huge propaganda warfare unleashed via media channels is so huge, that people started believing it was a Russian missile.
The Polish government convened an emergency security meeting earlier this week and opted to increase its military readiness, by invoking the Article 4 of NATO, triggering an alliance meeting. This attack incident has been used to strengthen the war narrative of Zelensky, that the ongoing conflict will no more be limited to Ukraine only – it can spread to other countries of Europe. Even though NATO has been helping Ukraine, all out, in this war, NATO did not officially support Ukraine, as it is not a NATO member officially. Zelensky's statement after this attack was: "this is an attack on collective security", which gives a certain legitimacy for the NATO to intervene in the war.
Philippine's Army Plans to upgrade its Air Defences
The Philippine Army (PA) is creating new units specifically focused on air defence operations to exemplify its commitment to be an all-around, go-to unit in dealing with various threats. This was stressed during the closing ceremony of the Army Artillery Regiment's (AAR) capability development workshop in Palayan, Nueva Ecija over the weekend.
They wish to develop the AAR capability by 2030, that will be a role model for other army units to follow.
"The purpose was to formulate the program proposals for fires, air defense, and counter-swarm which include the missile regiment, short range air defense (SHORAD) battery, and the very short-range air defense (VSHORAD) battery", the commanders of PA told the media.
In 2020, the PA activated the AAR's 2nd Air Defense Artillery (ADA) Battery and 2nd Field Artillery Battery, for anti-access and area denial capabilities, designed to provide air defense for Army units, areas, and installations against unmanned aerial vehicles (UAVs) or remotely piloted vehicles (drones) as well as fixed and rotary aircraft.
Russian Nuclear Missile with a Dummy Warhead Lands in Ukraine
The Strategic Communications Center of the Armed Forces of Ukraine (StratCom) said in a Telegram post dated November 18, 2022 that the Russian fired a nuclear capable Kh-55 missile, with a dummy warhead on Ukraine. The Kh-55 is a Soviet-era cruise missile developed in the 1970s and officially adopted into the service in 1983. Notably, the missile was manufactured in Ukraine. This attack was probably to test the air defence systems of Ukraine. The missile resembles the American Tomahawk, in terms of specifications.
After the Soviet Union collapsed, Russia took over these missiles. Ukraine was left with 1612 missiles, but in the late 1990s, many of these missiles were transferred to Russia. Currently, the Russian Aerospace Forces (VKS) remains the only operator of the Kh-55. The Ukrainian media suggested that perhaps the Russian military was running low on stocks of conventional Kh-555 missiles and decided to use the Kh-55 instead.
This could also be Moscow's attempt at nuclear signaling to the West, considering President Vladimir Putin's bellicose rhetoric since the onset of the Ukraine war in February. Meanwhile the Russian Black Sea fleet has been based at Sevastopol, the largest city in Crimea, and a major Black Sea port. A most recent estimate by experts from the Federation of American Scientists (FAS) suggests that Moscow has approximately 1,912 tactical nuclear warheads assigned for delivery by air, naval, and ground.
Iran Announces Successful Hypersonic Trial
Iran has announced the successful development a hypersonic missile capable of penetrating all defense systems, this Thursday.
"This hypersonic ballistic missile was developed to counter air defense shields," Hajizadeh the IRG Commander said, quoted by Iran's Fars news agency. "It will be able to breach all the systems of anti-missile defense".
The general said he believed it would be decades before a system capable of intercepting the missile was developed, declaring it "a great generational leap in the field of missiles."
While countries like the United States have developed systems designed to defend against cruise and ballistic missiles, the ability to track and take down a hypersonic missile remains a question.
North Korea's test of a hypersonic missile last year sparked concerns about a race to acquire the technology. Russia currently leads the race to develop the missiles, followed by China and the United States. Iran seems to be catching up soon; may receive Russian and Chinese support in near future, to counter-balance the USA. Both Iran and Russia are targeted by stringent sanctions – they have responded to the sanctions by boosting cooperation in key areas to help prop up their economies.
Iran has also admitted that it had sent drones to Russia, but said it had done so before the Ukraine war. Western media says that Iran may soon send missiles as well to the Russians. Iran had also claimed in July 2022 that it had "the technical ability to build a nuclear bomb." This follows Iran's announcement on November 5 of the successful test flight of a rocket capable of propelling satellites into space.
Conclusion:
Thus, the emerging warfare scenario in the world will be centered around regional conflicts. It can be said that there will not be any full-scale wars. But the results of regional conflicts are going to be decided in the favour of the one who has a technological edge. The dimension of cyber and space will form an important component of this new era warfare. Sanctions and rhetoric may say otherwise, but back-channel support to allies will also continue. The regional balances of power have already started to shift towards the Indo-Pacific. As against the fully functional 'alliance system' of the previous century, the 21st century is witnessing the recurrence of the 19th century system of 'secret military alliances', wherein countries are helping each other with arms, secretly, via back channels. Hawkish states like the USA stand to gain the most from all of this – by arms sales, and by buying out the competition in the market. For sure, the security dilemma of all concerned nation-states is going to increase.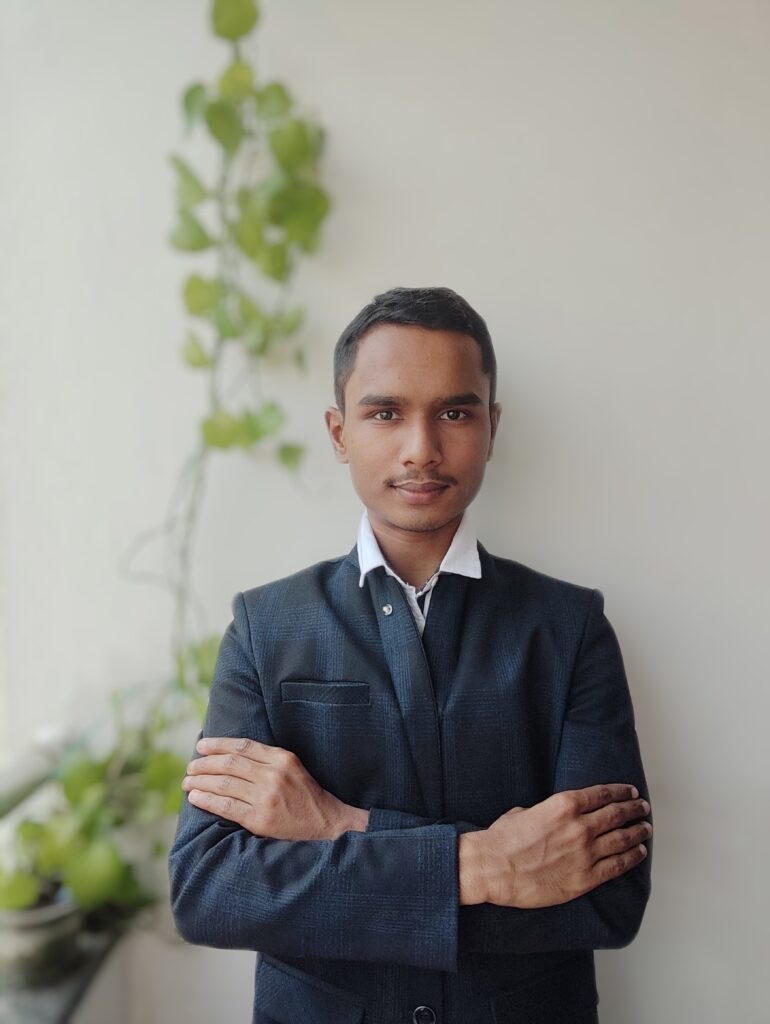 About the Author
Rahul Wankhede is a post-graduate in Defence and Strategic Studies with a gold medal. He has worked with think tanks and NGOs in domains of research, analysis and mentoring and is currently Assistant Professor in the Department of Defence and Strategic Studies, Savitribai Phule Pune University, Pune, India. The views expressed are personal.