By: Santosh Sharma, GSDN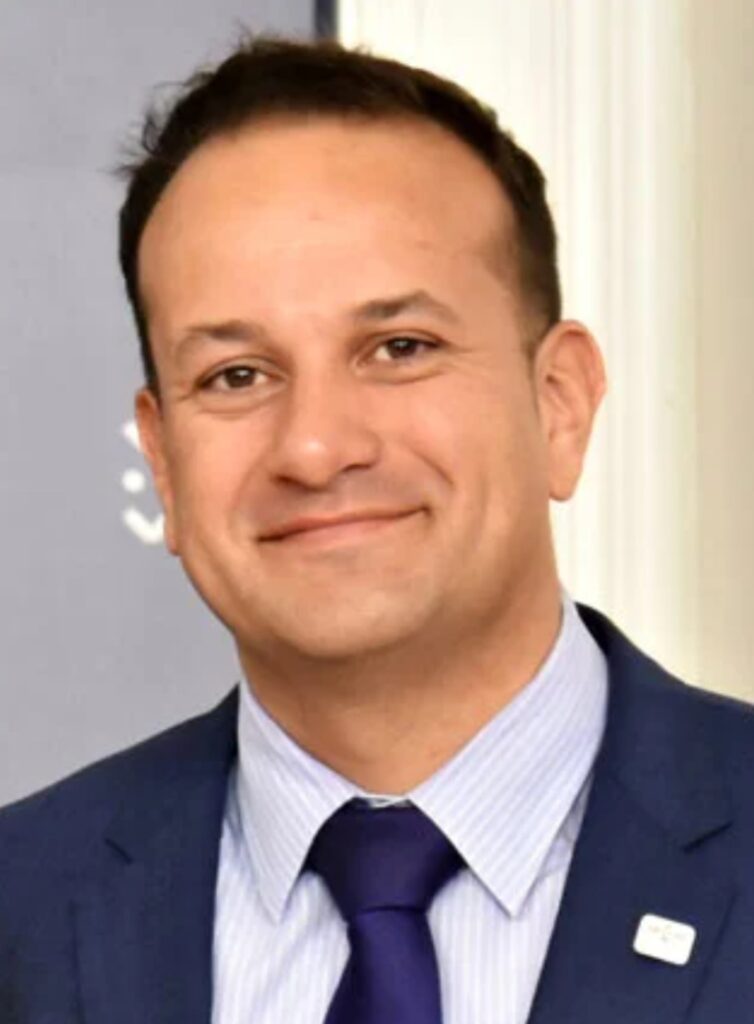 One of the Ireland's youngest leader Leo Varadkar became Prime Minister of Republic of Ireland for second term as a result of power swapping deal made between the coalition party in the government to share the Prime Minister's post after half of the five-year term.
Who is Leo Varadkar?
The son of Mumbai born doctor and an Irish Nurse, he himself is a recognised doctor. He is one of the youngest politicians of the world, who reached the highest position of his political career in Ireland and became the youngest Prime Minister of Ireland in 2017 at an age of 38 years.
àhe came out with referendum on same sex marriage in Ireland which helped him to be recognised as a bold and courageous leader in world.
àHe was also criticised for anti–immigrant sentiments as he proposed in 2008, the unemployed foreigners could be given a lumpsum payment if they agreed to leave the country.
He is staunch supporter of united Ireland, as he announced that he wants to see united Ireland but not by neglecting the views of minority.
What is Ireland Issue?
Ireland is an island that lies to the west of the British mainland and has two separate politically independent territories.
Northern Island is about 1/6th of the total Island is part of the United Kingdom and is administered as an autonomous region.
The rest of the Island forms the 'Republic of Ireland' and is independent sovereign nation since 1922.
The problem is not of border, but the problem is that Northern Island is a land divided between those who consider themselves as Irish (who want Northern Ireland to join/merge with Republic of Ireland, an independent country within the European Union) and those who consider themselves as British (who want Northern Ireland to remain in the United Kingdom, separate from the Republic of Ireland).
Good Friday Agreement, 1998
Also known as Belfast Agreement 1998. It was a political deal to bring an end to 30 years of violent conflict in Northern Ireland, known as Troubles, approved by public votes in Northern Ireland and Republic of Ireland.
When Northern Ireland in 1921 became part of United Kingdom and rest of Ireland became an independent nation, this also created split between the citizens of Northern Ireland like the Unionists who were happy with Britain, while the Nationalists want to became the part of Republic of Ireland. This led to troubles which lasted for almost 30 years and cost the lives of more than 3500 people.
After Brexit
After Brexit, it is only Northern Ireland which shares border with European Union (The Republic of Ireland), as in Brexit agreement, there are checks required on goods transported between EU and UK.
Now the problem is that as goods arrived from UK, they are checked before entering Northern Ireland, to ensure that they comply with EU rules. Nationalist Party (Sinn Fein) supported it as they say this is in line with Good Friday Agreement, while the Unionists including Democratic Unionist Party opposed it because they said that this separates them from rest of the UK.
To resolve this issue, UK government proposed that goods are split into two different lanes, Goods for Northern Ireland go into green lane and are not checked while goods for Ireland and EU go into red lane for being checked.
National Challenges for Leo's as PM:
During his first term, he negotiated hard to keep Northern Ireland in European Union's Custom Block, which remains unsolved as now Britain has proposed a new solution. Leo is unlikely to agree with this, and this may intensify the tensions in Ireland.
He has also the responsibility to lower the cost of energy as there is energy crisis in Europe due to the Russia–Ukraine War. There is also a housing problem in Ireland because as per report there were only approximately 900 houses available in Ireland.
Global Implications of Leo Varadkar as the Prime Minister for the second term :
As he is a staunch supporter of United Ireland and also wants Northern Ireland in EU's Custom Union, and is against hard border, this may bring more conflict in Ireland, which can further escalate the crisis in Europe.
His image as anti-immigrants, because earlier he advocated that unemployed foreigners should be deported from country, EU is already suffering from the immigration problem, and this can further create more problems.
As Ireland is suffering from housing and energy problem, it's will be tough for him to resolve this problem and bring stability.
As he announced that, he wants to see united Ireland, but with the support of whole and also by keeping the view of minority, he also hinted of talking with the United Kingdom Prime Minister Rishi Sunak, which would be challenging for both the nations given how emotive the issue is both the nations.
Conclusion:
The charisma and confidence that Leo Varadkar as a young leader has, puts him in the line of the likes of the French President Emmanuel Macron and the Canadian Prime Minister Justin Trudeau. But his different approach in dealing with Northern Ireland and Ireland as he is an advocate of a United Ireland would be quite challenging. However, it is a golden period for Leo Varadkar to settle the Ireland issue and create history.