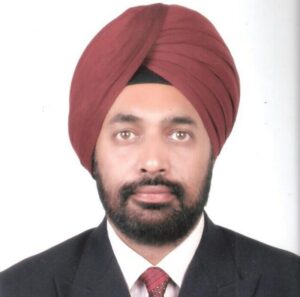 Lt Col Jasinder Singh Sodhi (Retired)
Lt Col Jasinder Singh Sodhi (Retired) is a Veteran from the Bombay Sappers, Corps of Engineers of the Indian Army with over 21 years of distinguished service. He is a seventh generation Indian Army Officer and a third generation Corps of Engineers Officer.
He is an alumnus of the National Defence Academy, Khadakwasla, Pune and the Indian Military Academy, Dehradun.
He is a Civil Engineer having done his B.Tech from the College of Military Engineering, Pune and is M.Tech in Structures from the Indian Institute of Technology, Kanpur. He has also done MBA in Project Management and has done L.Lb too. He has done diploma in both French and Russian foreign languages.
He has been part of a study team sponsored by the Government of India to study the Tsunami that hit the Indian coast on December 26, 2004. He has been part of rescue and relief operations in the Bhuj Earthquake that hit Gujarat on January 26, 2001.
He has been awarded Chief of Army Staff Commendation's Card and the General Officer Commanding-in-Chief's Commendation Card.
He is now a media personality whose articles on defence and strategic issues are frequently published in many reputed publications and he often appears on leading television and FM radio channels for discussions.
He has been a panellist speaker in a discussion organised by the University of Nottingham, United Kingdom on October 20, 2022 to discuss the 20th National Congress of the Chinese Communist Party.
He features in the World Book of Records, London and in the India Book of Records for his articles in print media and news channel appearances.