By: Prashant Singh Parihar, Research Analyst, GSDN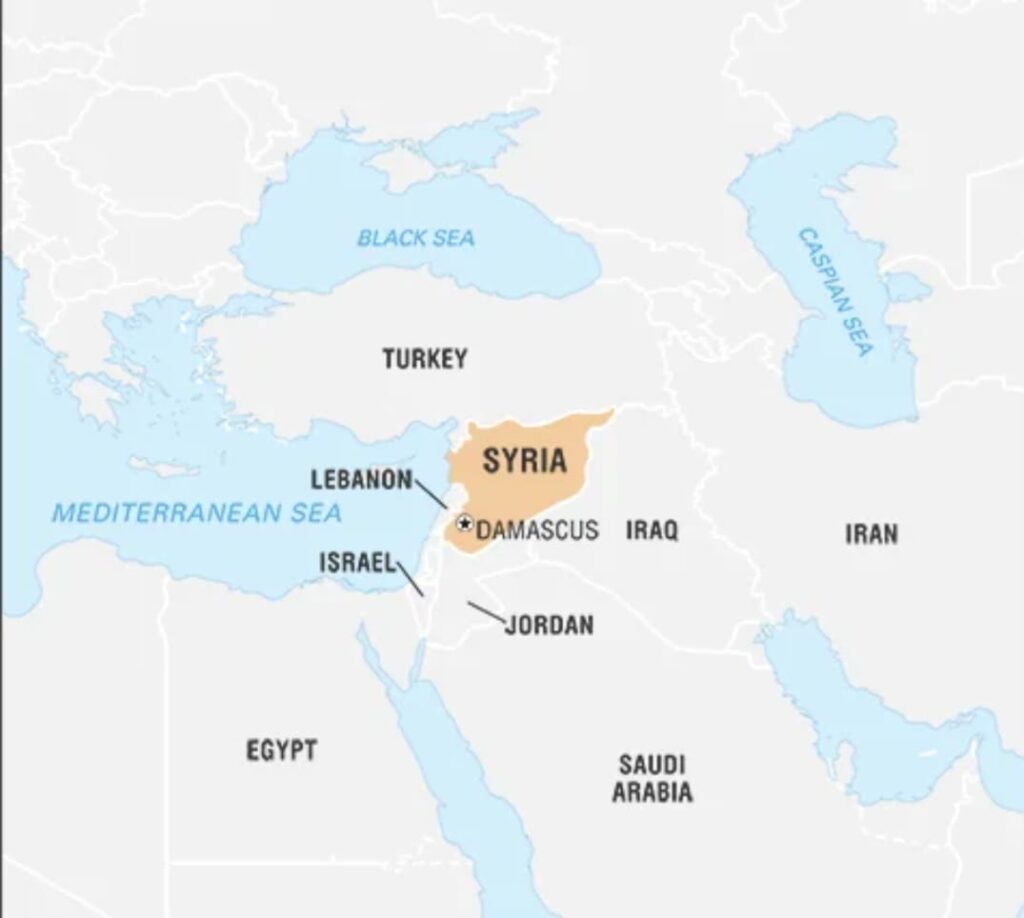 The Chinese President Xi Jinping and Syrian President Bashar al-Assad have solidified their diplomatic relationship by upgrading it to a "strategic partnership." This significant announcement came after President Assad's first official visit to China on September 22, 2023 nearly two decades after his last visit, highlighting his reemergence on the international stage after years of isolation. President Xi made the declaration in Hangzhou, coinciding with the opening ceremony of the Asian Games, where President Assad was an honored guest. This decision follows a broader trend of China extending its diplomatic hand to leaders who have faced Western ostracism, including Venezuela's Nicolás Maduro, Iran's Ebrahim Raisi, and high-ranking Afghan and Russian officials.
In a press statement, President Xi Jinping expressed strong support for President Assad. He stated, "Today, we proudly announce the establishment of the China-Syria strategic partnership, which marks a crucial milestone in the history of our bilateral relations." In the face of a global situation fraught with instability and uncertainty, China is committed to continued collaboration with Syria, offering unwavering support, promoting friendly cooperation, and jointly defending international fairness. President Xi emphasized that the relations between the two nations have endured the trials of international changes and that the friendship between the two countries has grown stronger over time. China supports Syria's opposition to foreign interference, unilateral bullying, and stands ready to aid Syria in its reconstruction efforts.
Connecting dots from Arab spring
The significance of this engagement as a milestone for Assad lies in the backdrop of Syria's prolonged civil war, which originated from the 2011 Arab Spring. The anti-government protests faced a harsh crackdown, leading to a multifaceted conflict. President Bashar al-Assad's regime is supported by Russia, China, Iran, and Hezbollah, while the USA and its allies back the Kurdish force, the Syrian Democratic Forces (SDF). The conflict also involves rebel groups like the Islamic Front and the al-Qaeda-affiliated Jabhat al-Nusra Front, alongside the presence of ISIS. This intricate network of alliances and hostilities has sustained chaos and instability in Syria up to the present.
Assad – Authoritarian Leader Domestically, Outcast Globally
Al Assad's authoritarian response to dissent sparked a brutal civil war that has ravaged Syria for over a decade, resulting in the deaths of approximately 250,000 civilians, with over 150,000 individuals disappearing, and a staggering 14 million people displaced. These actions, in clear violation of fundamental human rights, led to Syria's suspension from the Arab League and the imposition of stringent Western sanctions. Consequently, Assad has become an international outcast, excluded from key diplomatic forums and shunned by the global community.
Syria's re-entry into the Arab League: A win for Assad
In May of this year, the influential regional power, Saudi Arabia, took a significant step towards finding a political resolution to the Syrian crisis. The initiative focused on various critical aspects, including the safe return of Syrian refugees, combating drug trafficking and addressing Syria's urgent needs for political and economic reconstruction. The Saudi regime orchestrated a pivotal meeting in Jeddah, gathering Foreign Ministers from Iraq, Jordan, Egypt, and the Gulf Cooperation Council (GCC). During this meeting, the Foreign Ministers collectively established a comprehensive framework known as the "Jordanian Initiative." This innovative proposal aimed to reintegrate Syria into the Arab League and actively address the political turmoil that has tragically claimed the lives of over half a million people.
The process of politically reintegrating Syria sends a resounding global signal that the Arab states have shifted away from pursuing a military solution to the Syrian crisis and isolation to Assad regime is not a long-term solution. Instead, it underscores the regional acceptance of President Assad's regime as a responsible member within the Arab League, with a shared commitment to finding a political resolution. Syria's prospective membership within the League opens the door for member countries to engage directly with the Assad regime on a range of critical fronts, including economic, political, security, and geo-strategic matters. This development can indeed be viewed as a symbolic triumph for the Assad regime, marking its transition from an international pariah to a key player in regional diplomacy and conflict resolution efforts.
China's Footprint in the Arab World A Leader on the Rise
Engaging with Syria presents a bigger picture that China's ambitions in the Middle East extend beyond trade and commerce. China is increasingly positioning itself as a formidable player in the region, a role previously dominated by the United States. China's recent diplomatic mediation, successfully facilitating the reestablishment of diplomatic ties between Iran and Saudi Arabia, exemplifies its growing influence. Furthermore, its pivotal role in extending invitations to Egypt, Iran, Saudi Arabia, and the United Arab Emirates to join BRICS reflects China's leadership in this transformative geopolitical shift, reshaping the Middle East's political landscape.
Syria's Shifting Alliances: China's Diplomatic Gambit Against the West
China's strategic partnership with Syria, extended during times of international isolation, reflects a far-sighted geopolitical move. By supporting Syria when other major powers distanced themselves, China has solidified a lasting ally in the Middle East and crafted its path for economic investment in the "Shia Crescent" region, which includes Lebanon, Syria, Iraq, and Iran. China anticipates Syria will become an invaluable asset in the future against USA and its allies. By including Syria in the Belt and Road Initiative in 2022, China has signaled a long-term commitment to boost Syria's economic presence and a diplomatic snub to the United States, eroding the US and European efforts to isolate the Assad regime on the international stage
China: A Beacon of Hope to Assad
The economic crisis in Syria has driven President Bashar al-Assad to seek stronger ties with China, a partnership he deems crucial on diplomatic, geopolitical, and economic fronts. Syria's dire economic situation, characterized by record currency depreciation and soaring hyperinflation, has pushed approximately 90 percent of the population into poverty, while US and European sanctions continue to cripple the country. The estimated cost of the Syrian Civil War is over US$ 1.2 trillion. In this context, Assad sees China as a lifeline and a means to secure much-needed investments.
Despite not having full control of Syrian territory and facing recent protests, Assad is using his diplomatic engagement with China to project an image of defiance against the West and bolster his legitimacy both at home and on the international stage. Syria's past positive actions in support of China, such as like Xinjiang, Taiwan, and Hong Kong, using this stance to challenge Western accusations of human rights abuses, underscore the depth of their partnership. Assad's outreach to China comes at a time when China is increasingly interested in Middle East diplomacy, positioning itself as a potential superpower.
Obstacles on the Path to Strategic Engagement
Chinas long-term interest in Syria is seen primarily due to the country's strategic location in the Middle East and its positioning on the eastern Mediterranean, and the geopolitical significance of its two ports, Tartus and Latakia, in the Levant. despite the progress made by Damascus in clawing its way back onto the world stage, there has been no mention of concrete deals or projects funded by China in Syria and there currently no indication of immediate involvement in China's Belt and Road Initiative (BRI) projects in Syria. analysts doubt that China will make any concrete commitments towards helping Syria, as any Chinese or other investment in the country risks entangling an investor in U.S. sanctions under the 2020 Caesar Act that can freeze the assets of anyone dealing with what remains effectively a pariah state. Given the current gloomy economic outlook for China, there is uncertainty about whether substantial investments will flow into Syria in the near future. Chinese investors will also have to consider the country's poor security and parlous financial situation.
Way forward
The recent meeting with the Syrian President indeed adds another diplomatic tool to China's arsenal, positioning itself as a potential peacemaker in the Middle East. However, the true measure of this strategic engagement will depend on how effectively Beijing can offer reconstruction assistance to a nation torn apart by war, all while grappling with mounting economic constraints at home. Ongoing protests in the Druze region of Suwayda, which have now extended for over a month and briefly spilled over to other parts of Syria, reveal that the already fragile legitimacy of the Assad government is once again under scrutiny.
If the Sino-Syrian strategic partnership is to carry real weight and meaning, Beijing may have to go beyond mere diplomatic statements. It might need to commit substantial investments, both in terms of words and perhaps even capital, to secure economic stakes and positive outcomes in Syria. In doing so, China can play a more influential role in the complex political landscape of the Middle East, not just as a peacemaker but as an active participant in rebuilding a war-torn nation while ensuring stability and economic prosperity. This undertaking, while challenging, could signify a pivotal shift in China's role in regional geopolitics.