By: Harshit Tokas, Research Analyst, GSDN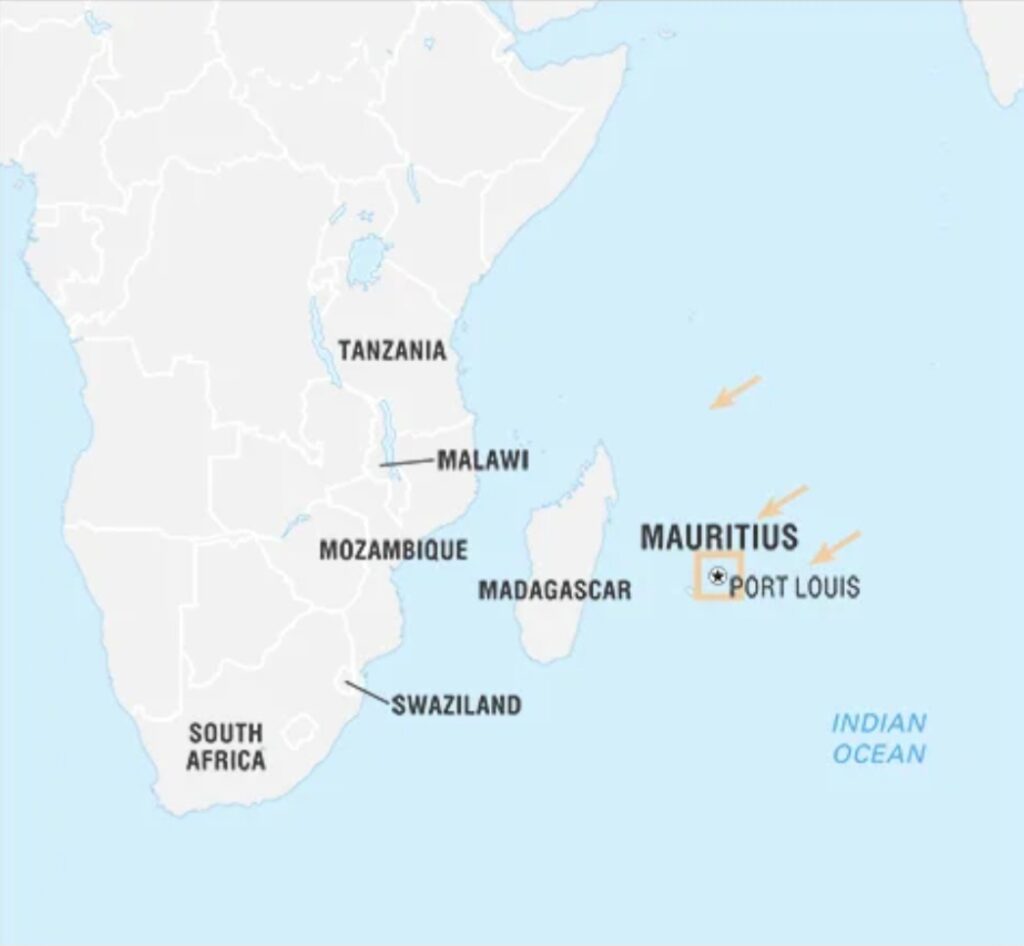 The relationship between India and Mauritius is a testament to the enduring ties that can exist between nations, forged by shared history, culture, and mutual interests. Over the years, this unique bond has evolved, encompassing various facets of cooperation, including politics, economics, and security. While some critics may misinterpret their collaboration as a form of subservience, it is essential to acknowledge that such strategic partnerships are not unusual in the international arena. This article delves into the history, contributions, and the mutual security interests that underpin the special relationship between India and Mauritius.
The history of India's relationship with Mauritius can be traced back to the colonial period when thousands of Indians migrated to the island nation. This migration, driven by diverse reasons, played a pivotal role in shaping modern Mauritian society. As people of Indian descent, belonging to different castes and creeds, continued to arrive over nearly two centuries, their contributions were significant in building the Mauritian nation.
During the struggle for independence from colonial rule, Mauritian political leaders found inspiration in the Indian freedom movement. Mahatma Gandhi's visit to Mauritius in 1901 left an indelible mark, and his legacy continues to be revered in the country. In fact, Mauritius chose March 12 as its Independence Day, commemorating the Dandi Salt March by Mahatma Gandhi in India in 1930. This historical connection serves as a strong foundation for the close relationship between the two nations.
After achieving independence in 1968, Mauritius received steadfast support from India across various spheres. This support was not merely political but extended to fields like health, education, agriculture, and consumer goods. Indian grants and concessional loan assistance have led to the creation of numerous iconic facilities in Mauritius, benefiting its citizens.
India's economic partnership with Mauritius has been instrumental in the latter's growth. India's role in boosting the Mauritian economy, particularly through the textile industry, has been pivotal. The Double Taxation Avoidance Convention (DTAC) signed in 1983 was a game-changer, enabling Mauritius to develop its financial services sector and establish itself as an international financial hub. Although the DTAC initially faced criticism for potential misuse, India and Mauritius negotiated a revised agreement in 2016, ensuring fair and legal economic cooperation.
The Comprehensive Economic Cooperation and Partnership Agreement (CECPA) signed in 2017 further solidified their economic ties. India's support in fostering Mauritius' economic prosperity has been a silent but significant driver of their relationship.
The robust relationship between India and Mauritius extends to the realm of defense and security, a dimension that is often misinterpreted. It is essential to clarify that such partnerships, based on mutual trust and shared objectives, are not indicative of subservience.
India's support in defense and security matters dates back to the period before Mauritian independence when the future of British colonial possessions in the Indian Ocean was under discussion. India's consistent diplomatic support for Mauritius's sovereignty over the Chagos archipelago highlights its unwavering commitment to the nation.
Mauritius recognized the need for maritime security in the Indian Ocean, especially after the British Royal Navy withdrew from the region. India, at Mauritius's request, provided a naval patrol boat (AMAR) in 1974 and offered training for Mauritian maritime security professionals. This support has been invaluable in safeguarding Mauritius' vast Exclusive Economic Zone (EEZ) and ensuring its security.
Joint patrols by the Indian Navy and Mauritian Coast Guard have addressed challenges such as illegal fishing, piracy, drug trafficking, and poaching. Such collaborative efforts have played a crucial role in maintaining the region's stability and security.
Recent discussions surrounding India and Mauritius' joint development of infrastructure at Agalega have sparked controversy. However, a closer examination of the project reveals its genuine aim to improve the lives of the Agalega residents and enhance Mauritius' maritime surveillance capabilities.
Mauritius has long sought to upgrade the infrastructure in its Outer Islands, including Agalega, to address transportation challenges and improve connectivity. India's positive response to this request was based on a Memorandum of Understanding for the Improvement in Sea and Air Transportation Facilities, signed during Indian Prime Minister Narendra Modi's visit to Mauritius in 2015.
The bipartisan endorsement of this project, irrespective of the political party in power, demonstrates the consensus on its importance. The project seeks to provide better connectivity between Agalega and Mauritius, facilitate surveillance of Mauritius' EEZ, and support the development of Outer Islands. The infrastructure development at Agalega is designed to benefit Mauritius in multiple ways, from maritime security to disaster response and search and rescue operations.
The special partnership between India and Mauritius is one of choice, not coercion. This partnership is based on mutual respect, shared interests, and a commitment to peace and security in the Indian Ocean region. It is essential to recognize that such strategic collaborations are common in international relations and do not imply subservience.
As Mauritius continues its efforts to secure sovereignty over the Chagos archipelago, the operational facilities at Agalega will play a vital role in facilitating transportation between Mauritius and Chagos. This aspect is often overlooked by critics who focus on unfounded fears of an "Indian military base" at Agalega.
The relationship between India and Mauritius is a testament to the enduring bonds that can develop between nations with shared history and interests. Their close ties encompass political, economic, and security cooperation, with each nation benefiting from this partnership. India's support has contributed significantly to Mauritius' growth and security, and it is crucial to dispel misinterpretations of their collaboration. The special partnership between these two nations is based on choice and mutual trust, and it is likely to endure as both countries continue to work together in the spirit of cooperation and friendship.